$100K Loan Repay, Colorado Eastern Plains - Non-Invasive Cardiology
Colorado
Job Highlights
Loan Repayment or Assistance Offered
Non-Profit Employer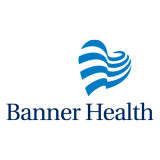 Sterling Regional MedCenter
Banner Health
At the End of the Day THIS is Where You Want to Be
Banner Health is actively recruiting a BE/BC Non-Invasive Cardiologist in Sterling, Colorado. Situated in the heart of the Colorado eastern plains, Sterling is home to 15,000 people and serves over 25,000 from surrounding communities. This is a great location to enjoy the outdoors, the laid-back, simple life of a small town with friendly people and impact the community with your patient care and meaningful relationships! A 2-hour drive will put you in the Rocky Mountains, at the Bronco game in Denver, or your departure gate at Denver International Airport.
This is an excellent career opportunity for an experienced Non-Invasive Cardiologist to develop an Outreach program in the Eastern Plains while working in collaboration with top specialists in Northern Colorado.
Required Qualifications & Essential Functions
BC/BE in Cardiovascular Medicine
Echo and TEE preferred
1-7 call
WE OFFER YOU competitive base salary + paid malpractice with tail + CME allowance + 401k matching and 457(b) deferred compensation plans + sign-on bonus and relocation available + excellent health benefit options
Highlights about Sterling Regional Medical Center and Sterling, Colorado
Sterling Regional Medical Center is a 24-bed acute care regional; established in 1938, the hospital cares for the health needs of a 50-mile service area which also includes parts of Wyoming, Nebraska and Kansas.
Close to great skiing in the winter with the lower cost of living in the Front Range
Summer concert series, two 18-hole golf courses, rodeos, museums, history, unique gift and antique shops, great food and craft brewery
Strong public and private schools
​
About Banner Health
You want to help lead change in the health care field – rather than just react to it. You want to spend your time doing what you do best – caring for patients. You belong at Banner Medical Group (BMG) and Banner – University Medicine Group (BUMG).As Banner Health's employed physician group with more than 1,300 physicians and advanced practitioners across more than 65 specialties, BMG, is transforming the delivery of care. This transformation can most clearly be seen in our Patient-Centered Medical Home (PCMH) implementation. Through PCMH, we're organizing care around patients, working in teams and coordinating and tracking care over time. The end result is the highest quality and most efficient delivery of patient care.For physicians working in their own practices, we have two different paths to lead you to a colorful career with Banner Health.We also offer faculty positions at Banner – University Medicine Center in partnership with the University of Arizona.
---
Posted July 22, 2021