Faculty Program Director Residency Opportunities in Tampa Florida
Near Tampa, FL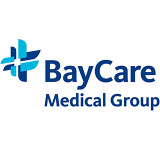 Morton Plant North Bay Hospital Recovery Center
BayCare Medical Group
Key Info
BayCare Medical Group is seeking a Faculty Psychiatry Program Director. This is an exciting opportunity to become the founding Psychiatry Residency Program Director for one of the first BayCare Health System-sponsored residency programs. The program will be supported by experienced Behavioral Health (BH) and GME leadership team.
BayCare BH offers the largest, full-service community-based health care to the communities it serves. The program will be based at the Morton Plant North Bay Recovery Center (MPNBR), an expansion of Morton Plant North Bay Hospital and BayCare BH services, located on 6.5 acres in Lutz, with access all major highways and TIA. MPNBR is a 72-bed, co-ed facility and is the only free-standing psychiatric hospital in Pasco County and is a Baker Act-receiving facility. There is a Children's Treatment Center offering both outpatient and a secure inpatient residential program for youth between the ages of 6-18.
We are looking for an experienced leader to design a curriculum that challenges as well as support its trainees. The program director will be provided with the salary support required for the non-clinical time to administer the program.
Primary Responsibilities:
serve as a role model of professionalism
design a psychiatry program consistent with the needs of the community, the mission of BayCare and the program
administer and maintain a learning environment conductive to educating the residents to each of the ACGME Competencies
build relationships with members of the medical staff and multidisciplinary teams to create an environment where respectful discussion is welcome
Participate in clinical activity in order to role model the core competencies for the faculty and residents
Qualifications:
3 years+ of documented educational and/or administrative experience
Board certified in Psychiatry
Current Florida medical license or eligible
Eligible for an appropriate medical staff appointment
About BayCare Medical Group
BayCare Medical Group is Tampa Bay's leading multi-specialty group providing primary and specialty care throughout the Tampa Bay and west central Florida regions. As part of the BayCare Health System, these passionate and compassionate physicians extend the mission of BayCare to provide extraordinary care for every patient, every time, everywhere.
Locally and nationally recognized as a 2019-2020 Great Place to Work® and Fortune 100 Best Companies to Work For®, BayCare Health System is a not-for-profit 501(c)(3) organization, with a network comprised of 15 hospitals with services including imaging, lab, behavioral health, home health care and urgent care. Our priority is connecting patients to a complete range of preventive, diagnostic and treatment services for any health care need, throughout their lifetime.
---
Posted August 19, 2020
Covered
Not Covered