Inpatient Psychiatry Medical Director Opening at Forbes Hospital-Allegheny Health Network
Pittsburgh, PA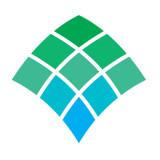 Forbes Hospital
Allegheny Health Network
Key Info
Allegheny Health Network's Behavioral Health Institute is recruiting and hiring an Inpatient Psychiatry Medical Director to oversee and provide adult psychiatric services at Forbes Regional Hospital, located in the eastern suburbs of Pittsburgh, PA.
JOB HIGHLIGHTS
Under the direction of the System Chair, responsible for the day-to-day operations of the unit
Promotes and facilitates the sharing of information and the advancement of medical knowledge to enhance clinical practice within the division and across all departments
Acts as a knowledge resource and referral source within the division, other divisions and departments, and the wider community
Ensures that all clinic, regulatory, and accreditation standards and policies are clearly communicated and that the division fully complies
Develops and maintains an environment for successfully training and educating all staff, residents & students
Evaluates performance of the unit and provides regular feedback to staff to ensure targets are met to include but not limited to patient satisfaction and financial outcomes
QUALIFICATIONS
Must have and maintain appropriate Board and Specialty certification
Licensed in the state of Pennsylvania prior to employment
DEA and CPR Certification required prior to employment
AHN PROUDLY OFFERS
Competitive Compensation Package
Health, Dental & Vision Insurance
Retirement Benefits
Paid Malpractice
CME Allowances
Generous PTO Plan
Nationally recognized for innovative practices and quality care, Allegheny Health Network is one of the largest healthcare systems serving Western, PA – nine diverse hospitals, 247 health care facilities and growing!
Pittsburgh's beautiful landscape, rivers and bridges and affordable cost of living make it an attractive option for both individuals and families.
Email your CV to:
Sulynn Lopez | Physician Recruitment | Allegheny Health Network | 412-510-2078 | Sulynn.Lopez2@AHN.ORG
​
About Allegheny Health Network
Allegheny Health Network has received numerous national, regional, and local accolades for superior outcomes, quality care, and positive impacts on the communities we serve. Comprised of seven hospitals, three Health+ Wellness Pavilions and more than 200 primary and specialty care practices, the AHN team includes approximately 2,000 physicians, 17,000 employees, and 2,000 volunteers.As one of the largest healthcare systems serving Western PA, many of our hospitals are ranked #1 in the market for delivering the highest quality of care in several clinical categories according to the Quantros' CareChex® 2017 Hospital Quality Ratings.
---
Posted January 16, 2020
Covered
Not Covered