Join a Growing PM&R - SCI Consulting Opportunity in Beautiful Reno/Lake Tahoe
Reno, NV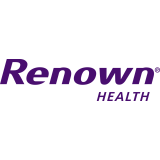 Renown Rehabilitation Hospital
Renown Health
Key Info
PHYSIATRIST – Consultation Service and SCI
Fast growing program specializing in SCI, TBI, Stroke, Trauma, Neuro, Ortho
Candidates should be interested in programmatic development, team based systems and enjoy being part of a friendly PM&R environment.
24/7 Coverage provided by an experienced hospitalist team
Competitive Compensation with Value-Bonus Structure
401k with Match, CME Allowance
Board Certification Fee Covered
Health Benefits, employer-paid Short Term Disability
7 weeks Annual Leave
Paid Malpractice with 100% Tail coverage
Teaching Facility for University of Nevada Reno, School of Medicine
NO STATE INCOME TAX
Nothing beats living in the Reno-Tahoe region. Our area holds a favorable quality of life from Reno itself to the shores of beautiful Lake Tahoe. With over 300 days of sunshine annually, it's easy to understand why so many people choose to live, explore and play in the natural beauty of our region.
Renown Health, based in Reno, is northern Nevada's largest and only not-for-profit integrated health network with a 100,000 square mile catchment area resulting in one of the busiest Level II Trauma centers in the nation treating over 100,000 ER and Trauma patients annually.
We are seeking a BE/BC Spinal Cord Injury Physiatrist to join our PM&R Acute Service Consult team with additional interest in treating spinal cord injury cases. Renown's Rehabilitation Hospital is the region's largest and only CARF-accredited and certified hospital. The 62-bed facility serves patients from central and northern Nevada and California as well as out-of-state visitors totaling 1,000 patients annually. The inpatient rehabilitation service includes acute consultation service, inpatient rehabilitation service, outpatient neuromuscular clinic as well as outpatient/interventional pain management services.
Contact Renown in-house Recruiter, Kristina Cleary | Kristina.cleary@renown.org | 775.982.3860
---
Posted December 21, 2020
Covered
Not Covered