Primary Care Opportunity with Mass General Brigham Community Physicians
Newburyport, MA
Job Highlights
Easy Call Schedule
Non-Profit Employer
Flexible Schedule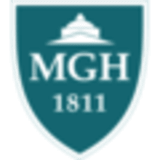 Massachusetts General Hospital
Mass General Brigham Community Physicians
Mass General Brigham Community Physicians (MGBCP) is seeking a board certified or board eligible Internist to join our largest multi-specialty practice, Pentucket Medical Associates (PMA), at their Newburyport location. Full time and part time opportunities are available.
Our practice in the scenic, coastal city of Newburyport, MA, serves a diverse population of young professionals, families, and senior retirees. The Primary Care team includes 4 MDs and NPs.  Select Specialty care and labs and testing are also available on-site.
PMA has been providing high-quality healthcare for over 40 years. With the latest in diagnostics, technology and research, we proudly offer unparalleled acute, chronic and wellness care to our patients. Our primary care and specialty teams include more than 300 dedicated physicians, nurse practitioners, physician assistants and clinical and administrative support staff.
What we offer:
·         Competitive and transparent compensation plan
·         Comprehensive benefits package
·         No evening/weekend call
·         Fully integrated EHR (Epic)
·         1:1 MA support
·         Dedicated in-basket management and prescription refill support
·         Tertiary care provided by Mass General Hospital and Brigham & Women's Hospital
At MGBCP, we strive to find the highest quality clinicians who are interested in building long-term relationships with their patients and our organization. Our model of care continues to evolve to support the changing needs of our community-based practices. Decisions are made collaboratively and providing excellent patient care is always the priority.
MGBCP is a member of Mass General Brigham. We are committed to supporting community-based physicians in providing exceptional and efficient patient care as members of an integrated academic health care system and enhancing the patient experience across the care continuum. We have over 25 years of experience working with more than 7,000 community providers.
---
Posted December 10, 2021