Join Our Team at Allegheny Health Network as a Vascular Neurologist
Near Pittsburgh, PA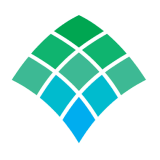 Allegheny General Hospital
Allegheny Health Network
Job Highlights
Less than 3 Hours from a Ski Resort
Non-Profit Employer
Less than 1 Hour from a Large Lake
The Allegheny Health Network (AHN), Neuroscience Institute is recruiting full time Outpatient/Telestroke Vascular Neurologist to join our team!
Job Duties:
· Skilled clinician with Vascular Neurology Fellowship training to manage outpatient vascular neurology clinic within the Pittsburgh, PA Market.
· Flexible in providing telestroke services from home.
· Participate in the training and education of neurology residents.
· Be a team player and active participant in the development of the cerebrovascular program.
Job Qualifications:
· Board Eligible or Board Certified in Neurology
· Pennsylvania License
· Vascular Neurology Fellowship
AHN Neuroscience Institute
Our Institute integrates renowned experts in the subspecialties of neurology, neuroradiology, neuro-critical care, and neurosurgery to offer leading-edge diagnosis and treatment for patients with the most complex neurological disorders across 7 hospitals throughout Western PA.
The Department of Neurosurgery currently staffs 22 neurosurgeons and 28 Neurologists who specialize in a myriad of neurosurgical disorders, including brain, spine and skull based surgery, stroke, movement disorders, cranial nerve disorders, neuro-oncology, epilepsy, headache, neuromuscular disorders, dementia and concussions to name a few. The Department has a quaternary care facility within Allegheny General Hospital (AGH) in Pittsburgh PA, that has a level 1 trauma center, and a level 2 trauma center at Forbes Regional Hospital (FRH), located in Monroeville, Pa.
Allegheny Health Network
Nationally recognized for innovative practices and quality care, Allegheny Health Network is one of the largest healthcare systems serving Western, PA – ten diverse hospitals, over 250 health care facilities and growing!
About Allegheny Health Network
Allegheny Health Network has received numerous national, regional and local accolades for superior outcomes, quality care, and positive impacts on the communities we serve. Comprised of 14 hospitals, 5 Health+Wellness Pavilions and more than 250 primary and specialty care practices, the AHN team includes approximately 2,400 physicians, 21,000 employees and 2,000 volunteers. Together, we provide world-class medicine to patients in our communities, across the country and around the world.

Our physicians continually explore and develop new treatments that allow us to bring medical discoveries from the laboratory directly to patients. These breakthroughs help to save lives and give patients access to the latest treatments for disease and medical conditions. Allegheny Health Network is also committed to educating and training the next generation of doctors by serving as the clinical campus for both Temple University School of Medicine and Drexel University College of Medicine.

We have received accolades from numerous organizations, including Thomson Reuters, AARP, Healthgrades, and Consumer Reports. These accolades recognize our dedication to excellence, but they also strengthen our ability to tackle the diseases that confront us today so that we may find a cure for tomorrow.
---
Posted May 17, 2022