Divisional Director of Neurohospitalist with Montefiore Medical Center
Bronx, NY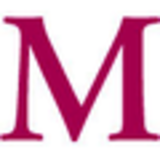 Montefiore Medical Center
Montefiore Medical Group
Key Info
The Department of Neurology, at Montefiore Medical Center, one of the nation's oldest and most prestigious academic departments associated with the Albert Einstein College of Medicine, is currently seeking a Divisional Director of Neurohospitalists. This leadership position represents an exciting opportunity to participate in our Departmental clinical care, and shape our teaching and research mission for trainees and junior faculty across our broad-based hospital network.
In this capacity, the successful candidate will interface with other Departmental Senior Leadership to optimize clinical care, education, and scholarly activities; additionally, working with subspecialty programs and centers of excellence to provide our Neurohospitalists with the potential to participate with subspecialty programs to augment their own education.
Responsibilities include:
*Multidisciplinary rounds at our Moses, 15 bed campus and Weiler, 10 bed campus
*22 weeks of service time performing Neurology consultations and supervising Neurology Residents, Physician Assistants and medical students.
*Week night phone call only/No Weekends
Qualifications:
*NYS Medical License
*Board Eligible/Certified in Neurology
Competitive salary, bonuses and paid malpractice are included in a full comprehensive package.
---
Posted February 23, 2020
Covered
Not Covered