Anesthesiologist Opportunity with Northern Arizona Healthcare
Flagstaff, AZ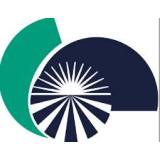 Flagstaff Medical Center
Northern Arizona Healthcare
Northern Arizona Healthcare in Flagstaff, Arizona is seeking new or experienced CRNAs to join its established Anesthesia team!
Position Highlights:
Level I Trauma Center with 275 beds
Cases Include: General, Urology, Ortho, Major Vascular, Thoracic and Trauma.
Spinal skills helpful
Heart Patients and Acute Pain Patients seen by MD only
CRNAs work at the main hospital and the Orthopedic Surgery Center (located next to hospital)
Benefits:
Competitive Compensation
Full Benefits including medical/dental/vision
Malpractice Coverage
CME Allowance
Relocation
And Much More!
Community: Flagstaff, AZ is an area known for its beauty, arts, and dining. With year-round recreation and its proximity to historic sites such as the Grand Canyon, Flagstaff offers residents outstanding amenities with the charm of a smaller community. Located only 30 miles from Sedona and 2 hours from Phoenix, Flagstaff is an ideal location for the whole family!
About Northern Arizona Healthcare
As the largest healthcare organization in the region, our mission is to transform the health of the communities we serve.
Our service area encompasses approximately 50,000 square miles. Our team of more than 3,500 doctors, nurses and other experts are committed to providing patients with access to exceptional care and resources for realizing their full health potential.
NAH, which serves more than 6.5 million U.S. and international travelers who visit the Grand Canyon and Northern Arizona each year, is also the trusted healthcare system of choice for area residents. Our locations and patient demographics put us at the forefront of many exciting specialty fields, and this – along with excellent primary and preventive care for of all ages and stages of life – earns our hospitals many awards and recognition.
---
Posted March 22, 2021