Grow Your OB/GYN Hospitalist Career with TeamHealth - Competitive Pay and Excellent Work-Life Balance
Edison, NJ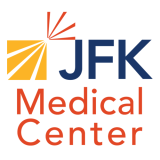 Hackensack Meridian Health JFK Medical Center
TeamHealth
Key Info
TeamHealth has an excellent opportunity for a physician to join our OB/GYN Hospitalist team full-time at JFK Medical Center in Edison, New Jersey. Enjoy working with a friendly, high-caliber team of professionals! This position entails providing seven to eight 24-hour in-house OB/GYN hospitalist shifts and serving as needed (PRN) in JFK's Family Medicine Residency clinic and Plainfield's FQHC clinic. This clinician must be comfortable working with and supporting Certified Nurse Midwives. The ideal candidate will be a board-certified OB/GYN physician (MD or DO) who demonstrates clinical excellence, superior communication skills, and a focus on providing quality care and placing the patient above all other considerations.
Qualifications also include active and current skills in the full breadth of the OB/GYN specialty and a current New Jersey license to practice. Other requirements include a willingness to drive patient safety and quality initiatives as required by the TeamHealth Patient Safety Organization; insurability for malpractice insurance; at least 3 years of active practice; and a successful track record. TeamHealth offers excellent remuneration plus paid professional liability insurance with tail coverage and sovereign immunity with FQHC patients. TeamHealth is the industry leader in providing integrated hospital-based services offering the ability to grow professionally through CME and training created and provided by the TeamHealth Institute.
At TeamHealth, our purpose is to perfect the practice of medicine, every day, in everything we do.
Position Highlights:
Competitive pay
Paid professional liability insurance with tail coverage
Flexible schedule providing excellent work/life balance
No responsibilities while off
Stability of a respected industry leader
Access to professional development tools, educational resources and CME through TeamHealth Institute
​
About TeamHealth
At TeamHealth, our purpose is to perfect physicians' ability to practice medicine, every day, in everything we do. Through our more than 20,000 affiliated physicians and advanced practice clinicians, TeamHealth offers outsourced emergency medicine, hospital medicine, critical care, anesthesiology, orthopedic hospitalist, acute care surgery, obstetrics and gynecology hospitalist, ambulatory care, post-acute care and medical call center solutions to approximately 3,300 acute and post-acute facilities and physician groups nationwide. Our philosophy is as simple as our goal is singular: we believe better experiences for physicians lead to better outcomes—for patients, hospital partners and physicians alike. Join our team; we value and empower clinicians. Partner with us; we deliver on our promises. Learn more at www.teamhealth.com.
---
Posted October 5, 2020
Covered
Not Covered