Hospitalist - Lawnwood RMC - Fort Pierce, FL
Fort Pierce, FL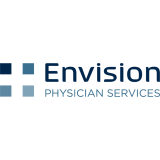 Lawnwood Regional Medical Center & Heart Institute
Envision-National
Key Info
Envision Physician Services and Lawnwood Regional Medical Center are seeking hospitalists to become a part of our well established program in Fort Pierce, Florida. All candidates must reside in St. Lucie County.­
331 Bed Hospital
CLOSED ICU
No procedures
Level II Trauma Center
Some nights, rotating through with the team.
Qualified candidates must be Board Certified/Board Prepared in Internal Medicine.
Lawnwood Regional Medical Center treats critical and traumatic injuries from St. Lucie, Indian River, Okeechobee and Martin counties and was named number one on the elite list of Top Performing Hospitals by the Joint Commission in 2011. Lawnwood Regional Medical Center is a 380-bed acute-care hospital offering a full range of services. Lawnwood is home to the most experienced Heart Institute on the Treasure Coast and offers diagnostic, interventional and therapeutic care, including open-heart surgery. Other hospital services include a 24/7 emergency department, pediatric emergency department, labor/delivery and birthing, pediatrics, orthopedics, oncology, nuclear medicine, diagnostic services, and a full range of inpatient and outpatient general surgical services. Lawnwood provides the area's only Level III Neonatal Intensive Care Unit, Level II Trauma Center, Pediatric Intensive Care Unit and Compressive Stroke Center.
About Envision-National
Envision Physician Services is a multispecialty provider group and healthcare management team providing anesthesia, emergency medicine, hospital medicine, radiology, surgical services, and women's and children's health services. Our collective experience enables us to better solve complex problems and consistently give healthcare organizations confidence in our execution. Envision Physician Services serves more than 900 healthcare facilities in 48 states and employs or contracts with more than 25,200 physicians and other healthcare professionals.
---
Posted August 24, 2020
Covered
Not Covered