Pediatric Cardiac Anesthesiology in St. Petersburg, FL
Saint Petersburg, FL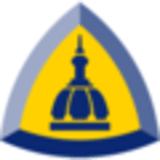 Johns Hopkins All Children's Hospital
Providence Healthcare Group
Johns Hopkins All Children's Hospital (JHACH) in St. Petersburg, Florida is recruiting a pediatric cardiac anesthesiologist for our expanding team. Our dedicated pediatric cardiac anesthesiologists work closely with the JHACH pediatric CV surgeons, pediatric cardiologists, and pediatric critical care medicine physicians in providing anesthesia and sedation for children of all ages. The Johns Hopkins All Children's Heart Institute continues to grow, and the surgical volume is increasing as well. Anticipated annual volume is roughly 250 pediatric cardiac surgery cases and 250 pediatric cardiac catherization cases.
JHACH is a 259-bed teaching hospital, ranked as a U.S. News & World Report Best Children's Hospital in eight pediatric specialties (2020-2021). We are the only US hospital outside the Baltimore/Washington, D.C. location that is part of the Johns Hopkins Medicine system.
Candidates must be eligible for certification by the American Board of Anesthesiology in anesthesiology and pediatric anesthesiology and have completed an ACGME-approved pediatric anesthesiology fellowship program. Completion of a pediatric cardiac anesthesiology fellowship is preferred but candidates with equivalent pediatric cardiac anesthesia experience will be considered.
Physicians work on an expanding clinical/academic campus in St. Petersburg. We are committed to supporting candidates with interest in basic science, clinical and/or translational research. Candidates are eligible for an academic appointment at Johns Hopkins University School of Medicine.
The Tampa-St. Petersburg area is a premier place to work and live, offering abundant cultural and recreational activities, sports venues, excellent schools, and an affordable cost of living. Only minutes from Tampa and the beautiful gulf beaches, two hours from Orlando, and four hours from Miami.
To confidentially learn details, please contact:
Joe Bogan
Providence Healthcare Group
(817) 424-1010 (office)
jbogan@provdoc.com
About Providence Healthcare Group
Providence Healthcare Group is a healthcare consulting and search firm founded in 1995. As a result of our success on difficult searches, we work with many of the top healthcare systems in the country. We are also called upon to assist community health centers, private physician practices and critical access hospitals fill challenging positions in a timely manner.
---
Posted June 7, 2021