Hem/Onc Hospitalist- Flexible Shift Scheduling- Tufts- Boston, MA
Boston, MA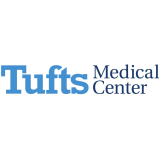 Tufts Medical Center
Tufts Medical Center
Key Info
Tufts Medical Center is seeking an outstanding candidate to provide care as an academic Hematology Oncology hospitalist for a busy Hematology Oncology practice. 
Expectations for this position include:
Direct management of inpatients on Hematology Oncology subspecialty services, in collaboration with Hematology Oncology faculty and fellows
Consultative service in Hematology and Oncology for inpatients at Tufts Medical Center
Supervision, oversight, and teaching of Internal Medicine interns, residents, and fellows rotating on the inpatient Hematology Oncology subspecialty services
Precepting and teaching of medical students at the Tufts University School of Medicine during their rotations on the inpatient Hematology Oncology subspecialty services
Oversight of quality programs and metrics on the Hematology Oncology inpatient services
The Division is noted for distinction in fulfilling the missions of high quality clinical care, research, and teaching in Oncology and Hematology. The Division is a major component of the Tufts Cancer Center, dedicated to bringing patients, clinicians, and researchers together to provide the best care for each individual. We take pride in fostering academic faculty development. Opportunities for interdisciplinary and translational research collaboration and teaching at all levels of medical education are available. Division faculty members are actively supported in pursuing collaborative work that spans the academic spectrum across the Tufts Health Sciences campus. Academic rank and compensation will be commensurate with level of experience.
​
About Tufts Medical Center
Join a clinically renowned system devoted to delivering high quality care at a lower cost to patients. We are the principal teaching hospital for Tufts University School of Medicine. At the forefront of education, research and training for the next generation of physicians, we conduct groundbreaking basic, clinical and health policy research and are in the top 10 percent of independent institutions receiving federal research funding. Our quality initiatives consistently place us in the top 15% of all hospitals in the Vizient system.
Tufts Medical Center Physicians Organization supports, inspires and empowers our diverse physician membership to provide innovative and collaborative world-class, patient-centered health care by creating an environment for transformative education, training and research.
---
Posted January 30, 2020
Covered
Not Covered