Certified Registered Nurse Anesthetist-MidHudson Regional Hospital-Poughkeepsie, NY
Poughkeepsie, NY
Job Highlights
High Income Potential
Near the Slopes
Flexible Scheduling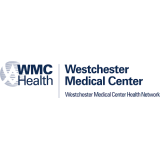 MidHudson Regional Hospital of Westchester Medical Center
WMC Health Network
WMCHealth Advanced Physician Services is seeking full-time CRNAs to join our growing team in upstate New York! Our integrated health care team offers expertise in trauma, cancer care, neurosciences, emergency medicine, critical care, orthopedics and pediatrics, among others. We provide anesthesia services for over 23,000 surgeries and procedures annually, and we're still growing! If you share our passion for providing the very best care in a supportive, collaborative setting, please join us.
FULL TIME, PART TIME OR PER DIEM SHIFTS AVAILABLE!
Competitive compensation, packages starting at $200k+.
10k sign-on bonus and 15k retention bonus for the first 3 years.
Premium benefit packages available.
Tuition Reimbursement. · Reimbursement for professional licenses and certifications.
401k with 4% match.
Predictable hours.
No nights or weekends required.
Paid overtime available. · Clinical diversity of cases.
Wide variety of procedures in both hospital and ambulatory settings.
State-of-the-art operating rooms and equipment.
A team-based approach to providing exceptional patient care.
The stability, resources and support of a growing health care network.
Training/License: ·Current NYS license and registration as a Registered Nurse ·Current certification as a Certified Nurse Anesthetist
MidHudson Regional Hospital in Poughkeepsie, NY, is home to the mid-Hudson Valley's most advanced healthcare services. This 243-bed facility cares for more than 10,000 inpatients annually while performing an additional 325,000 outpatient procedures each year. MidHudson Regional Hospital operates the area's only Level II trauma center, is home to the Redl Center for Cancer Care and Center for Robotic Surgery, and is a destination hospital for patients with serious illnesses and injuries. For more information, visit MidHudsonRegional.org or follow the hospital at Facebook.com/MidHudsonRegional and Twitter.com/MHRH.
​
About WMC Health Network
The Westchester Medical Center Health Network (WMCHealth) is a 1,700-bed healthcare system headquartered in Valhalla, New York, with 10 hospitals on eight campuses spanning 6,200 square miles of the Hudson Valley. WMCHealth employs more than 12,000 people and has nearly 3,000 attending physicians. From Level 1, Level 2 and Pediatric Trauma Centers, the region's only acute care children's hospital, an academic medical center, several community hospitals, dozens of specialized institutes and centers, skilled nursing, assisted living facilities, homecare services and one of the largest mental health systems in New York State, today WMCHealth is the pre-eminent provider of integrated healthcare in the Hudson Valley.
---
Posted April 27, 2021