Grow Your EM Career with TeamHealth - Independent Contractor Status and Competitive Compensation
Boonville, IN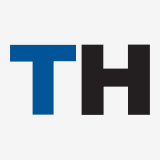 St. Vincent Warrick
TeamHealth
Key Info
Deliver compassionate patient care as a full-time emergency medicine physician on the emergency department (ED) team at St. Vincent Warrick - Ascension in Booneville, Indiana.
You'll be able to learn and grow alongside the best in emergency medicine, with mentors, education and avenues for professional development that feed into your emergency medicine career path at TeamHealth.
For more than 40 years, our history and national footprint in emergency medicine allows us to achieve the highest standards in care, informed by decades of evidence-based data. To that end, we've created robust risk management programs to help our clinicians feel confident in their work. We harness a nationwide collection of tools, clinical resources and collective knowledge for our emergency medicine clinicians who provide the best for their patients.
Position Highlights:
Independent contractor status
Access to professional development tools, educational resources and CME through the TeamHealth Institute
Access to TeamHealth's clinician wellness program and referral program
Competitive compensation
Association with a leading physician practice in the country
About TeamHealth
At TeamHealth, our purpose is to perfect physicians' ability to practice medicine, every day, in everything we do. Through our more than 20,000 affiliated physicians and advanced practice clinicians, TeamHealth offers outsourced emergency medicine, hospital medicine, critical care, anesthesiology, orthopedic hospitalist, acute care surgery, obstetrics and gynecology hospitalist, ambulatory care, post-acute care and medical call center solutions to approximately 3,300 acute and post-acute facilities and physician groups nationwide. Our philosophy is as simple as our goal is singular: we believe better experiences for physicians lead to better outcomes—for patients, hospital partners and physicians alike. Join our team; we value and empower clinicians. Partner with us; we deliver on our promises. Learn more at www.teamhealth.com.
---
Posted December 1, 2020
Covered
Not Covered