Family Practice Physicians - Why wait to vacation? Play where you live in Montana
Helena, MT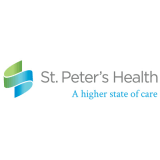 St. Peter's Hospital
St. Peter's Health
Job Highlights
Less than 3 Hours from a Ski Resort
Less than 1 Hour from a Large Lake
Less than 3 Hours from Hunting Areas
Why wait to vacation? Play where you LIVE! Helena, Montana is looking for an additional Family Medicine Physician to join our already incredible team. Nestled at the base of the Rocky Mountain Front, Helena is the ultimate outdoor paradise. Gorgeous mountain ranges with miles and miles of mountain bike and running trails, multiple rivers for fishing and floating, 5 lakes, 3 golf courses, and a ski resort minutes out of town are a few of our hidden treasures. Helena has adventure waiting for you and culture only minutes away, with multiple museums, live performing arts, festivals and so much more to make the quality of life a priority.
PRACTICE:
We are recruiting a new Family Medicine physician to add to a growing practice. This is an employed position with St. Peter's Health Medical Group.
Pharmacy, lab, and imaging located in the clinic
Care managers and nursing coordinators located in the clinic
Fully staffed hospitalist program
Very competitive compensation package
Excellent health benefits for you and your family
Paid medical malpractice insurance
Generous signing bonus
Moving expense allowance
403(b)
Professional administrative support
Benefits offered to employees include health, dental, vision, disability, and life insurance, as well as a 403B plan, pension, cafeteria plan, on-site child care center, and a gym membership for you and your family.
About St. Peter's Health
We are a nonprofit health care system located in Helena, Montana. Our services include but are not limited to a 99-bed acute care hospital, physician clinics, cancer treatment center, 24-bed behavioral health unit, urgent care clinics, home health and hospice care, dialysis center and ambulance services.
We provide services to an estimated 97,000 residents from a five-county area (Lewis and Clark, Broadwater, Powell, Meagher and Jefferson counties).
We are overseen by a volunteer board of directors that includes leaders and health experts who are committed to ensuring we provide exceptional health care to our community.
St. Peter's is a DNV-GL Health Care accredited organization. We are committed to working closely with DNV-GL Health Care to continuously improve safety and quality across our organization. In August 2021, we become the first hospital in Montana to receive ISO-9001 quality management certification.
---
Posted June 29, 2022