Non- Invasive Cardiology Physician
Clark, NJ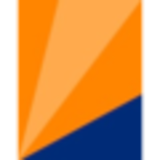 Overlook Medical Center
Atlantic Health System
Key Info
Atlantic Health System, headquartered in Morristown, New Jersey is a leading non – profit healthcare delivery system in New Jersey. The New Jersey network includes: Morristown Medical Center in Morristown, Overlook Medical Center in Summit, Newton Medical Center in Newton, Chilton Medical center in Pompton Plains, Hackettstown Medical Center in Hackettstown, Goryeb Children's Hospital in Morristown and Atlantic Rehabilitation and Atlantic Home Care and Hospice.
Atlantic Medical Group is a physician-led and physician-governed organization that delivers the highest quality health care, at the right place, the right price, and the right time. We are a multi-specialty physician group with more than 900 doctors, nurse practitioners and physician assistants at over 300 locations throughout northern and central New Jersey.
Atlantic Medical Group at Overlook Medical Center is seeking to hire a Non -Invasive Cardiologist to join a new practice. The position will have inpatient and outpatient responsibilities - The outpatient practices will be located in Clark,NJ .
General Clinical Cardiology: Provide Cardiovascular outpatient and inpatient services within the scope of the Physician's license, and in accordance with the goals and by-laws of the Division of Cardiology and AHS/AMG standards policies and procedures consistent with education, license and certification of practice physicians.
​
Research and Education: Participate in Cardiovascular research programs. Demonstrate a commitment to personal growth and education Develop and promote educational offerings to enhance Atlantic Health's position of clinical and academic excellence
Administration and Finance: Collaborate with the CMO, Chair Division of Cardiology, Service Line Director, Office of Grants & Research, and the Director of Finance with respect to maintaining cost-effective and high-quality programs and operations.
​
---
Posted August 24, 2020
Covered
Not Covered