Chicago-Dedicated Stroke Service-Advocate Aurora Health
Chicago, IL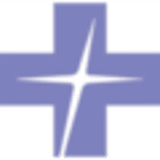 Advocate Christ Medical Center
Advocate Aurora Health Care
Job Highlights
Loan Repayment or Assistance Offered
Non-Profit Employer
Less than 1 Hour from an International Airport
**Advocate Aurora Health is a leading Midwest Health System and one of the largest not-for-profit health systems in the nation**
We are actively recruiting Neurologists with Vascular Fellowships for our expanding Stroke Services.
Opportunities available at 3 comprehensive stroke centers and teaching hospitals with 600+ beds.
All regional tertiary referral centers
Advocate Christ Medical Center, Advocate Lutheran General and Aurora St. Luke
Located in suburban Chicago, IL and Milwaukee, WI
Physicians will collaborate with a multidisciplinary team of fellow neurologists, neurosurgeons, neuropsychologists, and neuro radiologists to provide cutting edge neurological care in both an inpatient and outpatient setting.
As part of our Stroke service you will:
Provide dedicated inpatient stroke coverage
Participate tele stroke coverage
Provide out patient follow up in our stroke clinic
Participate in cutting edge stroke related clinical trials
Provide stroke education and teaching to rotating medical students and residents
Join a robust, energetic environment focused on teamwork
Opportunities for supporting leadership roles and program development
Advocate Aurora Health offers an employment based model, an excellent work environment, competitive salary & comprehensive benefits.
Please forward your CV to Rebecca.bork@aah.org to schedule a phone interview.
About Advocate Aurora Health Care
Advocate Aurora Health's combined strength and stability drives us forward. Our integrated delivery model allows our clinicians to offer state-of-the-art, top tier quality care throughout eastern Wisconsin and northern and central Illinois.

Our supportive staff and leadership are committed to an autonomous practice environment and continuously strive to be on the forefront of managing the changing healthcare landscape, advances in technology and innovative approaches to providing impeccable outcomes for our patients.

Whether you're looking to practice in the heart of a dynamic city such as Chicago or Milwaukee, a multi-specialty clinic in the suburbs, or a charming small town, Advocate Aurora Health has an opportunity for you.

---
Posted April 18, 2022