General Surgeons needed in Cookeville, TN
Cookeville, TN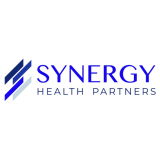 Cookeville Regional Medical Center
Synergy Surgicalists
Synergy Health Partners is looking for general surgeons with strong skills to join our team at Cookeville Regional Medical Center in Tennessee.
– Acute care general surgery coverage in a beautiful facility approximately one hour away from the Nashville airport
– Work 7-10 days per month
– Malpractice insurance coverage is provided by Synergy
– Competitive per diem compensation
– Work with other general surgeons and focus on outstanding patient care
– Work with a company created by and for surgeons
– Active Tennessee medical license is a plus
You can have a consistent, working partnership when you join the Synergy Health Partners team. Balance your life with meaningful surgical practice working with a collaborative and supportive team and enjoy real time off.
​
About Synergy Surgicalists
Founded in 2012, Synergy Surgicalists is a national company created by surgeons, for surgeons, facilities, and patients. We build dedicated teams of surgeons that provide skilled, compassionate, cost-effective acute care coverage 24/7/365 to facilities nationwide. We focus on creating partnerships that restore work/life balance.
Our Executive Team has more than 50 years of combined surgical, emergency department, and nursing expertise. We've used our decades of experience to change the delivery paradigm for elective and acute care orthopedic, trauma, and general surgery.
Our Mission: Synergy Surgicalists transforms the way orthopedic, general surgical, and trauma services are provided while delivering the highest value to our patients, hospitals, and physician partners.
---
Posted March 3, 2021