Anesthesiology Opportunity in Omaha, Nebraska
Near Omaha, NE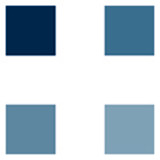 CHI Health Mercy Council Bluffs
Envision -Plantation
Greetings!
Envision Physician Services is actively seeking Anesthesiologists in Omaha, Nebraska to join our team at CHI Health Mercy Council Bluffs.
Please review the details below and kindly send me your CV if you're interested in this position!
Locations Include:
Mercy Hospital Council Bluffs (Located in Iowa, 5 miles from downtown Omaha)
Immanuel Hospital / Immanuel Psych
Nebraska Spine
Job Details/Requirements:
Competitive compensation and benefits package
Independent Practice
Very little supervision
NO in-house call, ALL beeper call
License requirements - NE and IA
Facility Description:
CHI Health Mercy Council Bluffs https://www.chihealth.com/en/location-search/mercy-council-bluffs.html#
CHI Health Immanuel https://www.chihealth.com/en/location-search/immanuel.html
Nebraska Spine Hospital https://nebraskaspinehospital.com/
CHI Health Center Omaha, the city's convention center, and arena attracts big-name talent while providing a spacious technology-rich venue for conventions. The 346,000 sq. ft. facility is complemented by the two-million-dollar public art project, "Illumina". The colorful display features more than 40 sculptures inspired by the 13th Century Carnival of Venice and was created by artist Matthew Placzek. It's just a small sample of the creative public art that sprinkles the city.
Envision Physician Services offers competitive compensation with a full Benefits starting day one – no waiting period! Package includes medical, dental, vision, short/long-term disability, life insurance, FSA and HSA plus 401(k) with a Company match. Envision also covers 100% malpractice insurance with tail coverage.
Respectfully,
Kristina M. Gonzalez
Clinical Sourcer Specialist, Anesthesia Division
7700 West Sunrise Blvd. | Plantation, FL 33322
C: 954.591.6802
E: Kristina.Gonzalez@shcr.com
www.evhc.net
About Envision -Plantation
Envision Physician Services is a multispecialty provider group and healthcare management team providing anesthesia, emergency medicine, hospital medicine, radiology, surgical services, and women's and children's health services. Our collective experience enables us to better solve complex problems and consistently give healthcare organizations confidence in our execution. Envision Physician Services serves more than 900 healthcare facilities in 48 states and employs or contracts with more than 25,200 physicians and other healthcare professionals.
---
Posted January 27, 2021