100% Pediatric Anesthesiologist Opportunity in Phoenix, AZ
Phoenix, AZ
Job Highlights
High Earning Potential
Area Is Warm Year-Round
No Supervision Requirements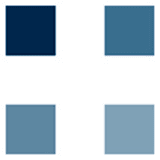 Phoenix Children's Hospital
Envision - Anesthesia
Valley Anesthesiology and Pain Consultants, an Envision Physician Services practice, is actively recruiting board eligible or board certified Pediatric Anesthesiologists to join our Pediatric Division. Valley Anesthesiology Consultants has long been recognized for providing the highest quality of peri-operative pediatric anesthesia care in the state of Arizona.
Valley Anesthesiology Consultants has evolved from the seven founders in 1983 to a group composed of over 400 board-certified or board eligible physicians today. Valley proudly covers virtually all anesthesia specialties with fellowship trained experts. We provide anesthesia services in hospitals, ambulatory surgery centers and office-based practices. Several of the hospitals are covered on an exclusive basis; at other facilities Valley provides the vast majority of anesthesia coverage.
Candidates considering becoming a teammate at Envision Physician Services will find full-time opportunities available in a variety of practice settings, from small hospitals to academic health systems; and job levels, from entry level to senior management. Envision teammates also benefit from the following resources:
Strong leadership at local, regional and national levels
Exceptional quality of practice backed by comprehensive support services
Optimal care teams with flexible and equitable scheduling options
A-rated professional liability insurance
Extensive variety of practice settings coast-to-coast
Competitive compensation, including several benefit options
Opportunities for professional development, mentoring and career advancement
Clinician mental health and well-being support
Comprehensive education and training on leadership, management and clinical best practices, including a wide variety of CME programs
Clinical and scientific research opportunities
*Benefits vary by division, clinical specialty and employment status.
About Envision - Anesthesia
Envision Physician Services is a multispecialty medical group and healthcare management team providing anesthesiology, emergency medicine, hospital medicine, radiology, surgical services, and women's and children's health services.
We are more than 25,000 physicians and advanced practice providers who care for patients in more than 1,800 clinical departments in healthcare facilities in 45 states and the District of Columbia.
Our collective experience enables us to better solve complex problems and consistently give healthcare organizations confidence in our execution.
---
Posted January 27, 2022