Gastroenterology Fellowship Program Director-Rochester Regional Health
Rochester, NY
Job Highlights
High Earning Potential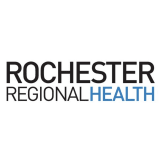 Rochester General Hospital
Rochester Regional Health
Rochester Regional Health has initiated a nationwide search for a Gastroenterology Fellowship Program Director to lead our brand new Gastroenterology Fellowship starting in 2021!
The Program Director will serve as the operational, administrative and educational leader for the Gastroenterology Fellowship program.  The Program Director has broad responsibilities that encompass every aspect of postgraduate medical education training. These include, but are not limited to, the oversight of:
        Educational Environment
        Supervision and Evaluation of resident(s)/fellow(s)
        Program Management
        Associate Program Director(s) and/or Faculty
Desired Attributes: 
Candidates with recent scholarly activity (such as peer reviewed funding, publication of original research or review articles in peer-reviewed journals, chapters in textbooks, publication or presentation of case reports or clinical series at scientific society meetings, or participation in national committees or educational organizations) preferred.
Have strong administrative and team building skills.
Excellent interpersonal and communication skills.
Minimum Qualifications: 
The program director must have at least five years of participation as an active faculty member in an ACGME-accredited Internal Medicine residency or Gastroenterology fellowship. 
ABIM or AOBIM certification in gastroenterology Corresponding medical degree to licensure held.
Previous leadership / administrative experience preferred and as by specialty requirements.
Required Licensure:
·Must hold current licensure
Rochester Regional Health an integrated health services organization serves the people of Western New York, the Finger Lakes and beyond, providing care from 150 locations, including nine hospitals; more than 100 primary and specialty practices, rehabilitation centers and ambulatory campuses.
​
About Rochester Regional Health
Rochester Regional Health is an integrated health services organization serving the people of Western New York, the Finger Lakes and beyond. The system provides care from 150 locations, including five hospitals; more than 100 primary and specialty practices, rehabilitation centers and ambulatory campuses; innovative senior services, facilities and independent housing; a wide range of behavioral health services; and ACM Medical Laboratory, a global leader in patient and clinical trials. The Rochester region's suburbs feature excellent public and private schools, and a variety of housing options. The Rochester region offers diverse cultural and recreational opportunities year-round, including the Rochester Philharmonic Orchestra, GeVa Theater Center, Rochester International Jazz Festival, as well as easy access to Manhattan, Boston, Washington, DC and Philadelphia, the Adirondacks and the Finger Lakes. Rochester Regional Health is an Equal Opportunity / Affirmative Action Employer. Minority/Female/Disability/Veteran
---
Posted May 4, 2021