Hemostasis and Thrombosis Inpatient Service Director
Saint Petersburg, FL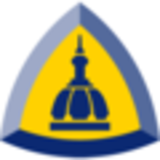 Johns Hopkins All Children's Hospital
Providence Healthcare Group
Key Info
The Johns Hopkins All Children's Cancer and Blood Disorders Institute (CBDI) in St. Petersburg, Florida seeks a junior faculty member in pediatric hematology to direct, with mentorship from senior leaders in pediatric coagulation, a new Hemostasis and Thrombosis (HAT) inpatient service at Johns Hopkins All Children's Hospital (JHACH). The HAT service is designed to seamlessly integrate with the outpatient thrombosis, stroke and bleeding disorder clinics. You will provide consultative co-management for inpatients (primarily in the ICUs) with thrombosis, bleeding (hemostasis), stroke, VAD and ECMO throughout duration of hospitalization. You will also provide care for stroke, thrombosis and sickle cell patients as part of a team of pediatric benign hematology subspecialists in the outpatient setting. You will also pursue mentored research and quality/safety initiatives within HAT and sickle cell disease.  
Qualifications include completion of an ACGME fellowship in pediatric hematology-oncology. Additional fellowship training in HAT strongly preferred. A faculty appointment is anticipated with Johns Hopkins University School of Medicine.
The Comprehensive Hemophilia and Bleeding Disorders Treatment Center at JHACH provides comprehensive care. The JHM Pediatric Thrombosis Program is one of the largest in the country, caring for approximately 100 new patients annually across the Baltimore and St. Petersburg campuses. Both the JHM Pediatric Thrombosis Program and the JHM Pediatric Sickle Cell Program are international leaders in clinical trials. The program leads bi-campus cohort and biobanking studies in HAT and serves as an active center in the International Pediatric Stroke Study.
JHACH is a 259-bed teaching hospital, ranked as a U.S. News & World Report Best Children's Hospital in eight pediatric specialties (2020-2021) including Cancer. To confidentially learn more, please contact:
Joe Bogan
Providence Healthcare Group
(817) 424-1010 (Direct)
jbogan@provdoc.com
About Providence Healthcare Group
Providence Healthcare Group is a healthcare consulting and search firm founded in 1995. As a result of our success on difficult searches, we work with many of the top healthcare systems in the country. We are also called upon to assist community health centers, private physician practices and critical access hospitals fill challenging positions in a timely manner.
---
Posted December 1, 2020
Covered
Not Covered