General Radiologist (3 days onsite, 2 remote)
Mansfield, OH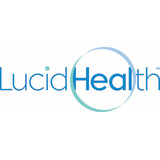 OhioHealth MedCentral Mansfield Hospital
LucidHealth
Key Info
Riverside Radiology & Interventional Associates (RRIA) is seeking a General Radiologist to join its nationally ranked private practice. 
Position is located in Mansfield, Ohio supporting OhioHealth Mansfield Hospital
Body Imaging Radiologist with mammo skills preferred.
3 days onsite and 2 days remote option
Partnership track or Employed options
Competitive salary guarantee with additional income opportunities
Ability to subspecialize due to internal workflow product
Generous benefits to include health insurance, dental, vision, 401K and CME
Equity opportunities available
Instant access to referring clinicians built right inside our internal workflow product
24/7 call center support from our operations team
RRIA is one of the largest sub-specialized private radiology practices in the country with over 100 diagnostic and interventional radiologists on staff. Procedure volume is close to 2M.  
To learn more about our practice, please visit our website at https://riversiderad.com/
About LucidHealth
LucidHealth is a physician-owned and -led radiology management company. We believe that all patients should have access to the highest quality subspecialized imaging care, regardless of facility size or location. Our mission is to empower independent radiology groups with the technology and resources necessary to deliver unparalleled care to all patients within the communities they serve.
---
Posted March 11, 2020
Covered
Not Covered