Vascular Surgeon in Spokane, WA
Spokane, WA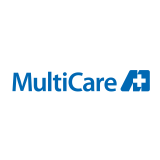 MultiCare Deaconess Hospital
MultiCare Health System
As a provider within our physician governed cardiovascular institute you'll find everything you need to excel in your job including outstanding facilities, comprehensive resources and talented teammates sharing your commitment to quality patient care.
Pulse Heart is a physician led cardiovascular institute formed through a strategic partnership with MultiCare Health System, a leading-edge, integrated not-for-profit healthcare organization. The institute is made up of Cardiothoracic Surgery, Vascular Surgery and Cardiology inclusive of cardiovascular advanced practitioners. At our tertiary care center we perform advanced therapies including TAVR, VAD, and ECMO with an active interventional and surgical program.
Requirements: • Successful completion of a Vascular Surgery Fellowship by the time of employment • Board certified or board eligible in Vascular Surgery at time of employment • Licensed in the state of WA by the time of employment • DEA, NPI & prescriptive authority • Current BLS for Healthcare Providers certification by the American Heart Association
Pulse Heart is a physician led Institute governed by eight health care providers, six of which are providers within the institute. Pulse Heart is a fundamentally different patient care structure in which physician leaders develop the strategic plan for each center of excellence. These include Coronary Artery Disease, Heart Failure, Arrhythmia, Vascular and Valvular with their own clinical outcomes programs, customer service metrics, and responsibility to control the costs of the care to the community while delivering a high quality product.
MultiCare is an equal opportunity employer. Hiring decisions are made without regard to race, color, religion, national origin, sexual orientation, gender identity, disability, veteran status or age. EOE/AA/M/F/D/V
About MultiCare Health System
At MultiCare, we've been caring for our community for well over a century, since the founding of Tacoma's first hospital. And today, we are the largest not-for-profit, community-based, locally governed health system in the state of Washington. With more than 20,000 team members, including employees, providers and volunteers, we work together to support the health and wellness of the communities we serve.
---
Posted March 31, 2021