Outstanding Leadership Opportunity, Center Director, Breast Oncology
Cincinnati, OH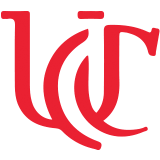 University of Cincinnati Medical Center
CareerPhysician, LLC
The University of Cincinnati College of Medicine's (UCCOM) Division of Hematology and Oncology and the University of Cincinnati Cancer Center (UCCC) are seeking an outstanding leadership candidate for the Director of Breast Oncology. The new Director will assume leadership of established clinical programs and be given the resources necessary to implement the visions and strategic plans necessary to elevate the national stature and academic and programmatic activities of the program.
Based on qualifications and academic interests, the Director will spend a minimum of 50% of their effort's in clinical activities and the remainder in research, administrative, and teaching activities. Candidates may be MD or DO with Board Certification in Medical Oncology or Hematology and Oncology and must meet the requirements to receive an unrestricted medical license from the State of Ohio.
Leadership Highlights:
· Complete alignment between UC Health System, UCCOM and the UCCC with strong fiscal commitment to the strategic planning and programmatic and scientific growth necessary to achieve NCI Designation
· Director will provide a stable, visionary, and highly relational presence to a broad portfolio of work: developing and overseeing the clinical and administrative activities of the program; promoting a robust clinical research program; and recruiting, mentoring, and retaining the next generation of faculty providers and scientific contributors.
· Strong basic and translational science programs in Breast Oncology including, but not limited to vibrant experimental therapeutics program, supportive CRO, and broad institutional commitment to growth in immunotherapy and genetics.
· Institutional willingness to support seasoned leaders or individuals seeking their initial Director role with mentorship & coaching.
The UCCOM has retained CareerPhysician, to assist the search committee. All application materials should be submitted to Sarah Godley @ sarah@careerphysician.com.
About CareerPhysician, LLC
CareerPhysician is a nationally respected executive search and leadership consulting firm with over 20 years of unprecedented success collaborating with children's hospitals, academic medical centers and colleges of medicine. CareerPhysician has seen first-hand the indelible impact transformational physician and C-suite leaders can have on establishing productive cultures characterized by diversity, quality and wellness and yielding high-functioning teams capable of delivering strong fiscal performance and academic achievement.
---
Posted December 1, 2020