Anesthesiologist opportunities in Walnut Creek, CA – Newly enhanced, competitive compensation package
Walnut Creek, CA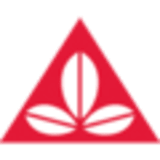 John Muir Medical Center, Walnut Creek
Envision -Plantation
MAC (Medical Anesthesia Consultants), an affiliate of Envision Physician Services, has several outstanding opportunities for BC/BE anesthesiologists in Walnut Creek, CA. MAC provides services at premier facilities in San Francisco, the North Bay, the South Bay, and the East Bay. We take the business out of the practice of medicine which allows you to remain focused on your passion, taking care of patients, while maintaining a work/life balance. As the largest multispecialty physician staffing company in the nation, we offer flexibility and variety in your practice. Join a diverse, growing and well-respected practice of over 140 physicians. Duties include General Anesthesia, GI, Pediatrics, Chronic Pain, Regional Blocks and Epidurals.
Please review the details below and kindly send your CV to Kristina.Gonzalez@shcr.com if you're interested in this position!
Opportunity Highlights:
Newly enhanced, competitive ($475-$600K) compensation package
W2 positions – full time and per diem!
Work/Life Balance - guaranteed time off and reasonable call schedule
Leadership and educational opportunities!
Enjoy the beautiful weather here in Nor Cal!
Envision Physician Services offers a comprehensive benefits package that includes medical, dental and vision insurance, disability and life insurance, 401K and paid malpractice with tail coverage. All benefits begin the day you start! Our clinicians enjoy a culture rich in professional development and mentorship that encourages work life balance and offers generous vacation!
About Envision -Plantation
Envision Physician Services is a multispecialty provider group and healthcare management team providing anesthesia, emergency medicine, hospital medicine, radiology, surgical services, and women's and children's health services. Our collective experience enables us to better solve complex problems and consistently give healthcare organizations confidence in our execution. Envision Physician Services serves more than 900 healthcare facilities in 48 states and employs or contracts with more than 25,200 physicians and other healthcare professionals.
---
Posted May 11, 2021