Anesthesiologist opportunities in the Bay Area – Exceptional start date bonus
Near Walnut Creek, CA
Job Highlights
High Earning Potential
Easy Call Schedule
Flexible Schedule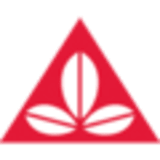 John Muir Medical Center, Walnut Creek
Envision - Anesthesia
MAC (Medical Anesthesia Consultants), an affiliate of Envision Healthcare, has several outstanding opportunities for BC/BE Anesthesiologists in Walnut Creek, Concord, Pleasanton and San Ramon, CA. Duties include General Anesthesia, GI, Pediatrics, Chronic Pain, Regional Blocks and Epidurals.
Opportunity Highlights:
Newly enhanced, competitive ($475-$600Kplus) compensation package
W2 positions – full time and per diem
Start date bonus!
Work/Life Balance - guaranteed time off and reasonable call schedule
Leadership and educational opportunities!
Envision Healthcare offers a comprehensive benefits package that includes medical, dental and vision insurance, disability and life insurance, 401K and paid malpractice with tail coverage. All benefits begin the day you start! Our clinicians enjoy a culture rich in professional development and mentorship that encourages work life balance and offers generous vacation!
The Bay Area is one of the most desirable places to live and work in the world! You will find Northern California to be a rewarding choice, thanks to its diversity, storied history and temperate weather. The Bay Area is a magnet for young professionals seeking high-paying opportunities. Muir Woods, just 12 miles north of San Francisco, gets you a true California redwood experience.
About Envision - Anesthesia
Envision Physician Services is a multispecialty medical group and healthcare management team providing anesthesiology, emergency medicine, hospital medicine, radiology, surgical services, and women's and children's health services.
We are more than 25,000 physicians and advanced practice providers who care for patients in more than 1,800 clinical departments in healthcare facilities in 45 states and the District of Columbia.
Our collective experience enables us to better solve complex problems and consistently give healthcare organizations confidence in our execution.
---
Posted January 4, 2022