System Division Chief (SDC) of Maternal Fetal Medicine
Falls Church, VA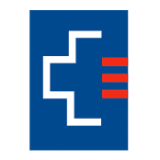 Inova Fairfax Hospital
Inova Medical Group
The Inova Health System is seeking a System Division Chief (SDC) of Maternal Fetal Medicine for the Women's Service Line which supports approximately 20,000 deliveries within four of its five hospitals.  The SDC position requires administrative leadership in operations, growth, strategy, and quality initiatives as well as teaching responsibilities in association with our Inova residency training program and University of Virginia School of Medicine students. The board-certified MFM provider will join eight subspecialists complemented by genetic counselors, experienced sonographers, and supportive staff that oversee three antenatal testing centers.  The group provides a range of comprehensive perinatal services for both mothers with obstetrical complications as well as those with fetal anomalies.  Although the MFM group provides delivery services for select high-risk pregnancies at Inova Fairfax Hospital, after hours and weekend call are further supported by a hospitalist service.  
About Inova Medical Group
Inova Medical Group is a team of talented and experienced physicians employed by Inova, providing world-class healthcare for the Northern Virginia and greater Washington, DC metro area.
More than 400 physicians – experts in primary care medicine and adult specialties – are located throughout the region. Our physicians work together with Inova's extensive network of hospitals and outpatient facilities.
---
Posted July 9, 2021