Anesthesiologist - Citrus Memorial Hospital
Inverness, FL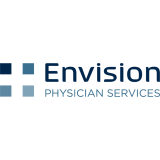 Citrus Memorial Health System
Envision-National
Envision Physician Services and Citrus Memorial Hospital are seeking Anesthesiologists to join our team in Inverness, Florida.
Our care team consists of 5 Anesthesiologists and 11 CRNAs that enjoy a friendly and collaborative environment and excellent relationships with our surgeon partners. Join our team today!
Highlights of the opportunity include:
7 sites of service per day
Case mix: General, heavy Ortho, Spine, Vascular, GI, and Diagnostic Imaging
No hearts, no heads, no OB, and no Peds
*NEW* MD home call rotation with up to 13 weeks off! week of days, week of beeper night call, post week off
Long term contract with established leadership and high retention rate
Competitive compensation
Robust benefits package, health, dental and vision benefits, disability and life insurance and 401K
Paid A Rated malpractice insurance with tail coverage
Clinician support at the local, regional and national level
Citrus Memorial Hospital is a 204-bed acute care hospital founded in 1957 as the area's first healthcare institution for the residents in Citrus and surrounding counties. Today the hospital is part of the HCA West Florida Network and offers the latest medical technologies and services including: a Heart and Vascular Center, Orthopedic and Spine Center of Excellence, Surgical Services, Women and Baby Center, Primary Stroke Center, Diagnostic Imaging and Laboratory Services, Rehabilitation Services and Wound Care and Hyperbaric Center.
The hospital served close to 100,000 patients last year and has earned numerous accolades including America's 50 Best for Vascular Surgery by Healthgrades, Advanced Primary Stroke Center and America's 100 Best for Spine Surgery and Orthopedic Surgery by Healthgrades.
About Envision-National
Envision Physician Services is a multispecialty provider group and healthcare management team providing anesthesia, emergency medicine, hospital medicine, radiology, surgical services, and women's and children's health services. Our collective experience enables us to better solve complex problems and consistently give healthcare organizations confidence in our execution. Envision Physician Services serves more than 900 healthcare facilities in 48 states and employs or contracts with more than 25,200 physicians and other healthcare professionals.
---
Posted January 26, 2021