PCP Medical Director of Multi-specialty practice- Tufts in Framingham MA
Framingham, MA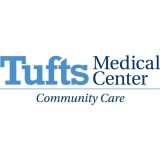 Tufts Medical Center
Tufts Medical Center
Tufts Medical Center is seeking a site Medical Director of our new outpatient facility being built in Framingham, Massachusetts.  We are seeking a tenured primary care physician with the acumen to lead two practices that will be merging to continued success. The candidate will be responsible for day to day operations, clinical practice oversight, staff engagement and driving quality based goals.
The practice is being built with state of the art design to best support provider workflows and patient needs. This opportunity is unique in that the Medical Director will also oversee the day to day operations of sub-specialty practice as staffed by Physicians from Tufts Medical Center.
As a proud member of Wellforce, we bring together providers and organizations with a shared vision of high-quality care delivered in the setting that serves our patients best. Together, Wellforce brings together the strength of both academic medicine and community care.
Join Tufts Medical Center Physician Organization in our mission to heal, to comfort, to teach, to learn and to seek knowledge to promote health and prevent disease.
As an employee of Tufts Medical Center Physician Organization you will receive:
·         Guaranteed Base Salary
·         Academic Appointment through Tufts University School of Medicine
·         Substantive 401A retirement plan
·         CME Funds and Time Away
·         Generous Vacation and Holiday Policy
·         Robust Benefits Package
About Tufts Medical Center
At Tufts we strive to be a people focused organization where we encourage and support each physician to pursue their clinical, academic and educational interests. We provide high quality care and foster a work environment that is flexible and in-tune with the desires of a modern workforce that values work/life balance.
Join a clinically renowned system devoted to delivering high quality care at a lower cost to patients. Tufts is the principal teaching hospital for Tufts University School of Medicine. At the forefront of education, research and training for the next generation of physicians, we conduct groundbreaking basic, clinical and health policy research and are in the top 10 percent of independent institutions receiving federal research funding. Our quality initiatives consistently place us in the top 15% of all hospitals in the Vizient system.
---
Posted March 30, 2021