Medical Director- Primary Care for Tufts- state of the art practice in Framingham, MA
Framingham, MA
Job Highlights
High Earning Potential
Easy Call Schedule
Non-Profit Employer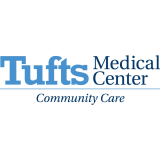 Tufts Medical Center
Tufts Medical Center
Tufts Medical Center seeks a Medical Director for a large Internal Medicine primary care practice in Framingham, Massachusetts. This position will be at a brand new facility that will support multi-specialty practices and designed to best support provider workflows and patient needs.
Responsibilities will include clinical practice oversight, staff engagement, working with administrative support to lead day to day operations and driving quality based goals. This position provides the unique opportunity to merge two established practices to continued success. The candidate does not need previous leadership experience but will have demonstrated leadership qualities and ambitions.
As a proud member of Wellforce, we bring together providers and organizations with a shared vision of high-quality care delivered in the setting that serves our patients best. Together, Wellforce brings together the strength of both academic medicine and community care.
Join Tufts Medical Center Physician Organization in our mission to heal, to comfort, to teach, to learn and to seek knowledge to promote health and prevent disease.
As an employee of Tufts Medical Center Physician Organization you will receive:
· Guaranteed Base Salary
· Academic Appointment through Tufts University School of Medicine
· Substantive 401A retirement plan
· CME Funds and Time Away
· Generous Vacation and Holiday Policy
· Robust Benefits Package
About Tufts Medical Center
At Tufts we strive to be a people focused organization where we encourage and support each physician to pursue their clinical, academic and educational interests. We provide high quality care and foster a work environment that is flexible and in-tune with the desires of a modern workforce that values work/life balance.
Join a clinically renowned system devoted to delivering high quality care at a lower cost to patients. Tufts is the principal teaching hospital for Tufts University School of Medicine. At the forefront of education, research and training for the next generation of physicians, we conduct groundbreaking basic, clinical and health policy research and are in the top 10 percent of independent institutions receiving federal research funding. Our quality initiatives consistently place us in the top 15% of all hospitals in the Vizient system.
---
Posted May 7, 2021