Join our GI Team and Continue to Develop our World Class Program
Oshkosh, WI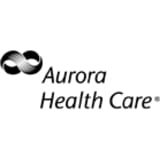 Aurora Medical Center of Oshkosh
Advocate Aurora Health Care
Aurora Medical Center in Oshkosh, ranked second safest hospital in the nation, is seeking GI's to join our multi-disciplinary team. This is a successful and busy GI practice with a strong community presence and loyal patient following. Shared community call will be 1:4. You will enjoy excellent NP support and everything you need to build your dream practice.
Competitive 2 year initial starting salary guarantee with fantastic earning potential!
​
About Oshkosh, Wisconsin
Located in Northeast Wisconsin, on the western shore of Lake Winnebago, Oshkosh is banked by the Fox River and Lake Butte des Morts in Winnebago County. The city is a progressive and participative community that offers small-town friendliness with big city features and a high quality of life for people of all ages and interests. It is a great place to live as a result of an excellent school system, abundant entertainment opportunities, a low cost of living and a clean environment. Oshkosh is a haven for anyone interested in combining city life with the benefits of a small town.
About Advocate Aurora Health
Together, we make healthy happen. Now, as the 10th largest not-for-profit, integrated health system in the nation, Advocate Aurora Health's combined strength and stability drives us forward. Our integrated delivery model allows our clinicians to offer state-of-the-art, top tier quality care throughout eastern Wisconsin and northern and central Illinois. Our supportive staff and leadership are committed to an autonomous practice environment and continuously strive to be on the forefront of managing the changing healthcare landscape, advances in technology and innovative approaches to providing impeccable outcomes for our patients. Whether you're looking to practice in the heart of a dynamic city such as Chicago or Milwaukee, a multi-specialty clinic in the suburbs, or a charming small town, Advocate Aurora Health has an opportunity for you.
About Advocate Aurora Health Care
One shared purpose brought us together. Now, as the 10th largest not-for-profit, integrated health system in the United States, our combined strength and stability drives us forward.About Advocate Health CareAdvocate Health Care is the largest health system in Illinois and one of the largest health care providers in the Midwest. Advocate operates nearly 400 sites of care and 12 hospitals, including two of the nation's 100 Top Hospitals, the state's largest integrated children's network, five Level I trauma centers (the state's highest designation in trauma care), three Level II trauma centers, one of the area's largest home health and hospice companies and one of the region's largest medical groups. Advocate Health Care trains more primary care physicians and residents at its four teaching hospitals than any other health system in the state. As a not-for-profit, mission-based health system affiliated with the Evangelical Lutheran Church in America and the United Church of Christ, Advocate contributed $692 million in charitable care and services to communities across Chicagoland and Central Illinois in 2016.About Aurora Health CareAurora Health Care is a not-for-profit Wisconsin-area health care provider and a national leader in efforts to improve health care quality. Aurora offers services at sites in more than 30 counties throughout eastern Wisconsin and northern Illinois. Aurora is Wisconsin's most comprehensive health care provider and the state's largest private employer. Aurora serves more than 1.2 million patients every year via a comprehensive network of facilities, services and providers, including 15 hospitals, more than 150 clinics, more than 70 pharmacies and more than 33,000 caregivers. As evidenced by more than 300 active clinical trials, Aurora is dedicated to delivering innovations to provide the best possible care today, and to define the best care for tomorrow.
---
Posted December 12, 2019