Unique Hospital Medicine Leadership Positions with Lahey Health | Quality & Patient Safety Medical Directors
Near Boston, MA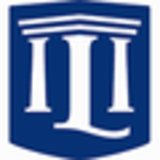 Lahey Hospital & Medical Center, Burlington
Beth Israel Lahey Health
Key Info
The individuals chosen for these positions will be key members of the hospital medicine leadership team that is accountable for the quality performance of the hospitalist group.
Core responsibilities will include the leadership and oversight of the strategic development and implementation of data-driven quality improvement strategies and a culture of safety within the hospital medicine team.
Requirements:
Minimum of three years practicing hospital medicine
Experience or training in Quality Improvement and Patient safety
Leadership experience and training is preferred but not required
Expectations:
Serve as a role model and set a positive example.
Lead in a manner that puts our patients and families first.
Promote continuous quality improvement and culture of safety.
Attend medical leadership meetings, development/leadership courses and seminars.
Tasks:
Be vigilant about patient safety and perform chart reviews and interviews to determine root causes of patient safety issues
Educate and train hospitalists about patient safety programs and promote just culture/ways for staff members to report concerns or incidents
Advise the Division on designing quality improvement and patient safety initiatives, policies and protocols (e.g. hand-offs, medication reconciliation, patient experience, readmission prevention)
Develop and implement systems, policies and procedures for the identification, collection and analysis of quality, risk and/or patient safety information
Enhance quality improvement and safety best practices through literature review, interaction with internal and external sources
Settings: Lahey Hospital and Medical Center in Burlington, MA, and Beverly Hospital in Beverly, MA. Both organizations are member hospitals of Beth Israel Lahey Health, an integrated healthcare system comprised of 4 academic medical centers and several community hospitals in metro Boston/Eastern Massachusetts
About Beth Israel Lahey Health
Beth Israel Lahey Health brings you the comfort of knowing your health is always in the best hands, in a place that's closer to home. Our nationally recognized specialists, superb primary care physicians and award-winning hospitals and services make it easy for you to become and stay healthy.At Lahey Health, we offer services you can count on throughout your life, and with a full spectrum of seamlessly integrated and accessible resources and a smart approach to delivering care, we're with you every step of the way.Lahey Health has more than 1,400 local providers in adult and pediatric primary care and almost every medical specialty. Find your way to better health care today.
---
Posted March 16, 2020
Covered
Not Covered