St. Jude Faculty Opportunity: Hospitalist Program
Memphis, TN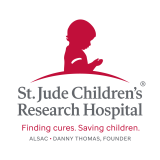 St. Jude Children's Research Hospital
St. Jude Children's Research Hospital
Key Info
Lead your own innovative research program in an exceptional environment: At St. Jude, we have one common goal: find cures for children with cancer and other life-threatening diseases through research and treatment.
The rapidly expanding Hospitalist Medicine Program at St. Jude Children's Research Hospital is seeking Clinical Faculty Hospitalists to join our growing team of Physicians and Nurse Practitioners. Our Hospitalist Program is set in a world-class medical environment and allows for hands on patient experiences covering a full range of hematology and oncologic diagnosis.
Opportunity Highlights:
The Hospitalist Medicine Program objective is to work with patient's medical teams to provide outstanding around-the-clock patient care. Our hospitalists team members are almost exclusively fellowship trained and board certified in hematology/oncology and team members are cross-trained allowing team members to easily take on one another's assignments. The Hospitalist Medicine Program runs the St. Jude Chemotherapy Service and staffs outside oncology consults with the clinical fellow. The Chemotherapy Service manages routine inpatient chemotherapy for patients admitted from Leukemia/Lymphoma, Solid Tumor, and Neuro Oncology Clinic. The program also treats patients at our 24/7 sick clinic, and inpatients on nights and weekends.
About St. Jude Children's Research Hospital
St. Jude Children's Research Hospital's mission is to advance cures, and means of prevention, for pediatric catastrophic diseases through research and treatment. Consistent with the vision of our founder Danny Thomas, no child is denied treatment based on race, religion or a family's ability to pay.
St. Jude is the only National Cancer Institute-designated Comprehensive Cancer Center devoted solely to children. Treatments developed at St. Jude have helped push the overall childhood cancer survival rate from 20 percent to 80 percent since the hospital opened more than 50 years ago.
St. Jude has been named a top pediatric cancer hospital on U.S. News & World Report's annual "Best Hospitals"​ list for 10 years and named to Fortune magazine's "100 Best Companies to Work For"​ for nine consecutive years.
Follow us to discover the research, scientific discoveries, clinical care and employment opportunities at St. Jude. View our career opportunities at www.stjude.org/JoinOurMission. Follow St. Jude across social media at @stjuderesearch.
---
Posted March 3, 2020
Covered
Not Covered