Faculty Positions Available at Established Family Medicine Residency Program in IL
Normal, IL
Job Highlights
Non-Profit Employer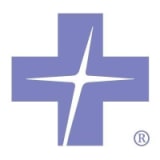 Carle BroMenn Medical Center
Carle Health
Carle Health is seeking additional BE/BC Family Medicine physicians to join our accredited Family Medicine Residency Program at Carle BroMenn Medical Center in Normal, Illinois.
Position Details Include:
Family Medicine/Obstetrics and General Family Medicine Faculty positions available.
Join an established, growing program with initial accreditation through ACGME.
Currently a smaller, more intimate program with two to three residents per class year having a 100% board passage rate over the last 5 years.
Faculty members will have dedicated time for administrative, educational, curriculum, research initiatives and teaching within the Family Medicine Residency program where the faculty interests can be fostered and promoted within the residency to allow the most unique teaching experiences.
Our Family Medicine Residency Program is closely aligned with the Carle BroMenn Hospitalist program for inpatient activities.
The faculty members will be expected to maintain a clinical practice with allocated time to assist the residency program; approximately 60% administrative/teaching and 40% clinical.
With over 15 years of GME, Carle BroMenn Medical Center has three, high-quality ACGME and AOA accredited residency training programs.
Join a team of engaged and enthusiastic teaching clinical providers including one advanced practice provider in the residency clinic.
The Family Medicine/Obstetrics faculty member would provide Obstetrics role modeling and have the opportunity to work closely with an experienced teaching OB/GYN specialty physician on maternity/obstetric care for the FM residency (optional for General Family Medicine faculty role).
Ideal Candidates:
Candidates must be Board Certified or Board Eligible in Family Medicine.
Candidates must have a minimum of 3-5 years of faculty teaching experience with Family Medicine residents and medical students.
About Carle Health
Based in Urbana, IL, The Carle Foundation is a vertically integrated system with more than 9,500 employees in its five hospitals, multi-specialty physician groups, health plan and associated healthcare businesses including the Carle Illinois College of Medicine, the world's first engineering-based medical school. Carle is proud to be named a Great Place to Work®. Carle Foundation Hospital and Carle BroMenn Medical Center hold Magnet® designation, the nation's highest honor for nursing care and Carle Foundation Hospital (CFH) ranks as one of America's 50 Best Hospitals™ by Healthgrades®.
---
Posted January 3, 2022