Join an estabished Genetics Team
Tacoma, WA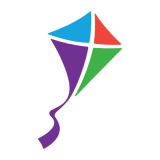 MultiCare Mary Bridge Children's Hospital and Health Center
MultiCare Health System
MultiCare Mary Bridge Children's Hospital is searching for a Physician to join our well established, thriving and comprehensive Genetics Practice. This will be a 1.0 FTE position. Mary Bridge Children's Hospital is an advanced regional care and referral center for Southwest Washington serving more than 13 referring hospitals over 9 counties and backed by fully staffed services 24/7. Mary Bridge supports a level IV NICU, and comprises of a PICU, trauma service, and a full complement of pediatric subspecialties. The Clinic, located on the children's hospital campus and at satellite facilities, offers a full range of outpatient and inpatient services.
Highlights includes:
• Join a collaborative group that includes two geneticists, a nurse practitioner, and three genetic counselors • Primarily pediatric genetics with a mix of adult cases as well • Comfort with biochemical genetics is a plus but not required• Prenatal and cancer genetics covered by separate services • Compensation is salary based and not dependent on clinic productivity, research or grants. • There are clinical research opportunities available if interested. The MultiCare Institute for Research and Innovation and a hospital librarian are among the resources available to support desired research endeavors. • Opportunity to teach medical students and residents • Strong referral network from area Pediatric & Family Medicine providers
Requirements:
• Licensed in the state of WA by the time of employment • DEA, NPI & prescriptive authority • Current BLS for Healthcare Providers certification by the American Heart Association • "Board Eligble/Certified in Clinical Genetics"
About MultiCare Health System
At MultiCare, we've been caring for our community for well over a century, since the founding of Tacoma's first hospital. And today, we are the largest not-for-profit, community-based, locally governed health system in the state of Washington. With more than 20,000 team members, including employees, providers and volunteers, we work together to support the health and wellness of the communities we serve.
---
Posted June 8, 2021