Nurse Practitioner with Sleep Medicine Experience
Marysville, OH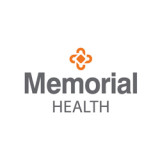 Memorial Health
Memorial Health
Key Info
Memorial Health is currently seeking an ambitious Nurse Practitioner to assist us in expanding our Sleep Medicine program. With flexibility to create a favorable work/life balanced schedule, Memorial Health is an opportune health system to grow a family medicine practice. The position will be an employee of the hospital, located in a bedroom community of Columbus, OH. Memorial Health is a 97-bed hospital with a comprehensive array of specialists. Memorial Health is located in the fastest growing county in Ohio. Union County, OH is home to several major employers, such as, Honda of America, Scotts Miracle -Grow Company and Nestle Research and Development.
About Memorial Health
It is said we are fiercely independent – and they're right. In a time of rampant consolidation in hospital circles, your hospital chooses to remain independent because we believe that is best for you and for the region.Like schools, a hospital should be a focal point for a community or region's identity. We are a huge regional asset and our relationship with the communities we serve is important. Trust us, nobody is going to care more about our local residents than the people who live and work local. We do believe that in some cases it makes sense to partner with another organization that can complement us while respecting our independence.Memorial has focused on smart business decisions while never losing sight of the reason we are here in the first place: to keep you healthy and take care of you when you are not.
---
Posted September 16, 2020
Covered
Not Covered