Pain Medicine Opportunity in Beautiful La Crosse, WI
La Crosse, WI
Job Highlights
Easy Call Schedule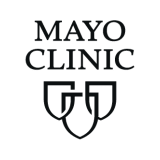 Mayo Clinic Health System - Franciscan Healthcare in La Crosse
Mayo Clinic
The Division of Pain Medicine in Southwest Wisconsin is searching for a pain medicine physician to join our practice. This opportunity will be a primary procedural assignment within the pain medicine clinic without any general anesthesia operating room coverage. Rotating assignments through the pain clinic, spine clinic, procedural areas, and inpatient coverage are required. This is a new position requiring leadership in further developing and growing a regional Pain Medicine program.  
Candidates must possess the ability to perform a wide range of fluoroscopic pain medicine procedures including a breadth of spinal injections, radiofrequency neurotomy, and celiac plexus block. Candidates must be interested in clinical management of pain patients with complex medical histories via a multi-disciplinary collaborative approach. Opportunities to participate in spinal cord stimulation (trial and implant), intrathecal pump placement, peripheral nerve stimulation, ultrasound procedures, and other advanced modalities will be considered.
Candidate must have a desire to be a part of a team-based service that includes working with Advanced Practice Providers (APP). Candidate must have a willingness to mentor other members of the team, including junior staff, APP and allied health staff.
An innovative spirit, ability to adapt and openness to collaboration with a variety of teams is a necessity. Opportunities for growth in educational, research and administrative areas may be available for the interested candidate as the position matures.
The candidate must be a physician (MD or DO) with ACGME certified pain medicine fellowship training and board-certification/board-eligibility in Pain Medicine as well as in their base specialty of Anesthesiology, Neurology or Physical Medicine and Rehabilitation. 
About Mayo Clinic
Join the authority in medicine and partner with the nation's best hospital (U.S. News & World Report 2021-2022), ranked #1 in more specialties than any other care provider. At Mayo Clinic, we believe there is a better path to healing that humanizes the practice of health care and inspires hope in the people who need it most. You will be part of an amazing diverse team committed to solving the most serious and complex medical challenges – one patient at a time.
---
Posted September 24, 2021