MFM Opportunity w/ University of Rochester
Rochester, NY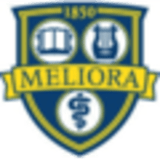 Strong Memorial Hospital of the University of Rochester
University of Rochester Medical Center
The University of Rochester is recruiting for a Maternal-Fetal Medicine Physician to join the faculty at our flagship academic medical center, Strong Memorial Hospital.
Opportunity Highlights:
University of Rochester faculty appointment, including teaching opportunities w/ Residents and Fellows
Join an expanding team currently consisting of 12 MFM physicians
Level IV onsite NICU services with the full scope of pediatric specialties
Enjoy full URMC benefits including productivity incentives, consideration of loan repayment assistance, and relocation benefits
Position Responsibilities:
Full spectrum of MFM responsibilities, including L&D coverage
Inpatient and outpatient high-risk obstetrical management, including ultrasound and ultrasound guided procedures
Limited in-house night call (1-2 calls/month) plus MFM call from home (pager)
Candidate Qualifications:
Board certification/eligibility and subspecialty certification in Maternal-Fetal Medicine
Eligibility for NYS medical license
About University of Rochester Medical Center
One of the nation's top academic medical centers, the University of Rochester Medical Center forms the centerpiece of the University's health research, teaching, patient care and community outreach missions. Over the last five years, the UR School of Medicine and Dentistry has received almost $1.3 billion in total research funding. The School ranks in the top quartile of U.S. academic medical centers in research funding from the National Institutes of Health, attracting nearly three times the federal funding received by the medical schools in Albany, Syracuse and Buffalo combined.The University's health care delivery network– UR Medicine – is anchored by Strong Memorial Hospital - an 800-bed, University-owned teaching hospital which boasts specialty programs that consistently rank among the best in the nation according to US News & World Report. At URMC, our robust teaching and research programs transform the patient experience with fresh ideas and approaches steeped in disciplined science. Here, care is delivered by health care professionals who innovate, take intelligent risks, and care deeply about the lives they touch.
---
Posted April 14, 2022