Hem/Onc position available in beautiful SW Washington city
Longview, WA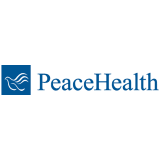 PeaceHealth St. John Medical Center
PeaceHealth
Job Highlights
Loan Repayment or Assistance Offered
Non-Profit Employer
No State Income Tax
PeaceHealth is seeking a Hematologist/Oncologist for practice in Longview, WA at the St. John Medical Center. If you enjoy the great outdoors but like quick access to big city amenities, this unique practice in Southwest Washington would be a great place for you!
Why you'll love the practice:
Join an established practice of an Oncologist, Radiation Oncologist and Physician Assistant.
~12-15 patients per day
Adults only practice
ACOS approved Cancer Center built with philanthropic funds.
12 station infusion center and state of the art Radiation Oncology
Why you'll love Longview:
Providers are deeply integrated into the community and a have a strong desire to care for their neighbors.
Forbes magazine listed Longview as one of the prettiest towns in America due to its proximity to the Columbia River and Mount St. Helens and beautiful local parks.
Longview is situated 45 miles north of the Portland metro area and 120 miles south of Seattle.
Longview and the neighboring community of Kelso have a combined population over 57k, so you'll skip the trip to the larger cities for your shopping and dining needs.
Outdoor lovers will enjoy quick access to the Pacific Ocean, Mt. Hood, Mount St. Helens, and never-ending outdoor recreation options in the Pacific Northwest.
The Portland metro area has world class cuisine, wine, and beer which are mostly locally produced and sourced.
Washington State does not have state income tax.
PeaceHealth Benefits:
Integrated physician-led medical group
Medical home model with care teams and EPIC EMR
Competitive compensation plus signing bonus
CME reimbursement and relocation assistance
Educational Loan Reimbursement for those who qualify
Excellent health coverage options plus vision and dental
Exceptional retirement plans plus optional supplemental plan
Employee Wellness Program with FitBit options and cash incentives for healthy lifestyles.
---
Posted June 16, 2022