Change Lives, Including Your Own – Psychiatric Practice Opportunities
Sheboygan, WI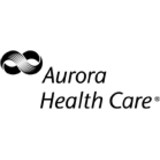 Aurora Sheboygan Memorial Medical Center
Advocate Aurora Health Care
Key Info
Aurora Medical Group-Sheboygan, Wisconsin is seeking psychiatrists for either Inpatient or Outpatient practice (may also be combined.) Physicians will also enjoy a very manageable call schedule and access to a large behavioral health hospital less than one hour away.
 Aurora Sheboygan Memorial Medical Center offers:
·        Collegial work environment
·        Integrated team of counselors, clinical social workers, nurses and therapists
·        Community hospital with large system resources
·        Student loan forgiveness available
·        Can support both H-1B and J1 visas at this location 
·        Partial Hospitalization and Intensive Outpatient
About Sheboygan, Wisconsin
 The city of Sheboygan is located between Lake Michigan and the northern unit of Kettle Moraine State Forest and offers an abundance of outdoor activities for you and your family. Sheboygan County is home to world-renown golf courses, a legendary race track, beautiful marinas and the state's only AAA Five Diamond resort. 
 The Sheboygan area provides its residents a family–centered Midwestern lifestyle with award-winning school systems, low crime rate and an easy commute.
About Advocate Aurora Health Care
One shared purpose brought us together. Now, as the 10th largest not-for-profit, integrated health system in the United States, our combined strength and stability drives us forward.About Advocate Health CareAdvocate Health Care is the largest health system in Illinois and one of the largest health care providers in the Midwest. Advocate operates nearly 400 sites of care and 12 hospitals, including two of the nation's 100 Top Hospitals, the state's largest integrated children's network, five Level I trauma centers (the state's highest designation in trauma care), three Level II trauma centers, one of the area's largest home health and hospice companies and one of the region's largest medical groups. Advocate Health Care trains more primary care physicians and residents at its four teaching hospitals than any other health system in the state. As a not-for-profit, mission-based health system affiliated with the Evangelical Lutheran Church in America and the United Church of Christ, Advocate contributed $692 million in charitable care and services to communities across Chicagoland and Central Illinois in 2016.About Aurora Health CareAurora Health Care is a not-for-profit Wisconsin-area health care provider and a national leader in efforts to improve health care quality. Aurora offers services at sites in more than 30 counties throughout eastern Wisconsin and northern Illinois. Aurora is Wisconsin's most comprehensive health care provider and the state's largest private employer. Aurora serves more than 1.2 million patients every year via a comprehensive network of facilities, services and providers, including 15 hospitals, more than 150 clinics, more than 70 pharmacies and more than 33,000 caregivers. As evidenced by more than 300 active clinical trials, Aurora is dedicated to delivering innovations to provide the best possible care today, and to define the best care for tomorrow.
---
Posted October 6, 2020
Covered
Not Covered