Physician Advisor supporting large Community hospital 30 min from DC and Mountains
Near Fairfax, VA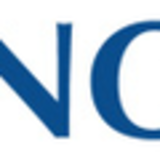 Inova Fair Oaks Hospital
Inova Medical Group
Key Info
Inova Fair Oaks is seeking an experienced Physician Advisor to join our team!
The Physician Advisor role is an essential role to the successful operation of the hospital. The role comprises of focus and responsibility of medical necessity(reviews and compliance), denial management, LOS, hospital and peer education and physician empowerment. A Physician Advisor acts as a liaison between the hospital administration, clinical staff and support staff to ensure that there is consistent compliance and communication. Ultimately accountability for the overall quality of care through appropriate healthcare resource utilization as reflected by meeting the LOS and readmission goals is an essential function of this role. It is the role of the Physician Advisor to:
Develop team partnerships and drive operational goals
Perform concurrent and retrospective clinical reviews to determine appropriate admission status. Provides clinical review on cases referred by case management staff and/or other health care professionals in accordance with the hospitals objectives for assuring quality patient care and effective, efficient, compliant utilization of health care services
Participates in the peer review process; makes suggestions on ways to improve this process.
Evaluation of the hospital utilization management program.
Maintains current knowledge of federal, state, and payer regulatory and contract requirements.
Meets with corporate and hospital case management staff as needed.
Requirements:
Graduate of an accredited medical school. VA license or able to obtain
Experience: Minimum of 5 years recent experience in clinical practice. Utilization management experience as a member of the UM oversight committee or past physician advisor experience preferred.
About Inova Medical Group
Inova Medical Group is a team of talented and experienced physicians employed by Inova, providing world-class healthcare for the Northern Virginia and greater Washington, DC metro area.
More than 400 physicians – experts in primary care medicine and adult specialties – are located throughout the region. Our physicians work together with Inova's extensive network of hospitals and outpatient facilities.
---
Posted January 7, 2021
Covered
Not Covered