Pediatric Radiologist at VCU Health
Richmond, VA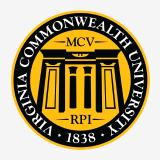 VCU Medical Center
VCU Health System/MCV Physicians
The Department of Radiology at Virginia Commonwealth University is currently inviting applications for a full-time pediatric radiologist. Current fellows are encouraged to apply. The successful candidate should have an interest in teaching residents and medical students. Expertise in most aspects of general pediatric radiology is required (excluding interventional radiology & nuclear medicine).
The current Children's Hospital of Richmond is the only Level l pediatric trauma center in central and western Virginia and is the only medical center in the state accredited to perform pediatric stem cell transplant. Our new Children's Hospital of Richmond at VCU is under construction and scheduled to open at the end of 2022. It will be a state­ of-the-art, lifesaving institution for all children. The facility will house 86 private inpatient beds, operating rooms, imaging capacity, emergency department space and family amenities.
VCU's Children's Pavilion opened in the spring of 2016 and is the largest, most advanced outpatient facility dedicated to children in the region. The Pavilion includes dedicated pediatric radiography, fluoroscopy, ultrasound, CT equipment and dedicated pediatric radiologic and nursing staff. It also has the only dedicated pediatric MRI unit in central and western Virginia (Siemens 3T Skyra).
The successful candidate must be ABA certified or have passed the Core Component of the ABA Board examination. Pediatric Radiology fellowship training is required. The applicant must demonstrate experience working in and fostering a diverse faculty, staff and student environment or commitment to do so as a faculty member at VCU. Candidate must be eligible for a Virginia medical license and for permanent employment in the USA.
As a preeminent national, urban, public research university and academic health center, VCU is committed to organizational diversity, equity and inclusion - an environment where all can thrive in their pursuit of excellence.
About VCU Health System/MCV Physicians
Every day, there's a new discovery at the VCU Medical Center. Whether it's a patient who undergoes a new life-saving procedure or a clinical researcher who finds promise in a new cancer treatment, exciting medical advances are taking place. One of the leading academic medical centers in the nation, the VCU Medical Center is on the forefront of health care, providing patients with some of the most progressive treatments and technology available.
---
Posted March 15, 2021