Would you like to Join a Top 15 Health System? St. Luke's is Hiring Palliative Care Physicians
Lehighton, PA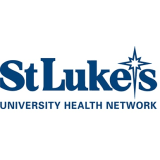 St. Luke's - Lehighton Campus
St. Lukes University Health Network
Job Highlights
Less than 3 Hours from a Ski Resort
Great Nightlife Nearby
Non-Profit Employer
St. Luke's University Health Network, the region's largest, most established health system and one of the nation's 100 Top Hospitals is seeking a full-time board-certified/board-eligible Palliative Care physician to complement our growing in-patient and out-patient Palliative Care team at our Miners and Lehighton Campuses. Successful candidates will demonstrate exemplary and compassionate clinical skills and embrace a collaborative interdisciplinary team approach.
Our multi-disciplinary team consists of:
Board-certified Palliative Care physicians
Advanced practitioners
Licensed clinical social workers
Registered nurses
2 ACGME fellows per year
In joining St. Luke's University Health Network, you'll enjoy:
Exceptional compensation package, starting bonus, and relocation reimbursement
Rich benefits package including malpractice, health and dental insurance, and CME allowance
Team-based care with well-educated, dedicated support staff
A culture in which innovation is highly valued
Work/life balance and flexibility - generous time off plans!
Network growth and financial stability
Teaching, research, quality improvement and strategic development opportunities
About St. Lukes University Health Network
St. Luke's is one of the nation's 100 Top Hospitals as well as the largest and most established health system in the region. We are a fully integrated, regional, non-profit network of 17,000 employees providing services at 12 hospitals and over 300 outpatient sites. With annual net revenue of $2 billion, the Network's service area includes 10 counties: Lehigh, Northampton, Berks, Bucks, Carbon, Montgomery, Monroe and Schuylkill counties in Pennsylvania and New Jersey. To learn more about St. Luke's, please visit us at www.SLHN.org
IMPORTANT NOTICE FOR CANDIDATES: COVID-19 VACCINE REQUIREMENT
As a leading healthcare provider, St. Luke's University Health Network is committed to protecting our employees, patients and community. As we continue to provide quality care to our patients, we are taking important next steps to prevent undue harm to our employees & ensure our patients have a safe environment for medical care and treatment. Effective immediately, St. Luke's is requiring all new hires, along with our current employees, to be fully vaccinated against COVID as a condition of employment. Medical or religious exemptions will be reviewed as per our policy and guidelines.
---
Posted April 4, 2022