Allegheny Health Network's (AHN) Opening for Advanced Therapeutic Gastroenterologist
Pittsburgh, PA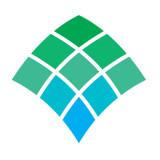 Allegheny General Hospital
Allegheny Health Network
Key Info
Allegheny Health Network's (AHN) Division of Gastroenterology Hepatology and Nutrition is seeking a committed, BC/BE and fellowship trained Advanced Therapeutic Gastroenterologist to join our team at Allegheny General Hospital in Pittsburgh, PA!
Highlights
Clinical and Academic responsibilities
.9 clinical
.1 teaching/research
Mid-level support
Job Qualifications
BE/BC
PA License prior to employment
AHN Proudly Offers
Competitive Compensation Package
Health, Dental & Vision Insurance
Retirement Benefits
Generous PTO Plan
Additional benefits include, but not limited to: EAP, Employee Discounts, and Gym Discounts
Nationally recognized for innovative practices and quality care, Allegheny Health Network is one of the largest healthcare systems serving Western PA, WV and Eastern OH – nine diverse hospitals, 247 health care facilities and growing!
Pittsburgh is a vibrant and exciting city, offering diverse culture, world-class arts and music, prestigious colleges and universities, proximity to state and local recreational parks and a nationally recognized culinary scene. Pittsburgh's beautiful landscape, rivers and bridges, and affordable cost of living make it an attractive option for both individuals and families.
About Allegheny Health Network
Allegheny Health Network has received numerous national, regional, and local accolades for superior outcomes, quality care, and positive impacts on the communities we serve. Comprised of seven hospitals, three Health+ Wellness Pavilions and more than 200 primary and specialty care practices, the AHN team includes approximately 2,000 physicians, 17,000 employees, and 2,000 volunteers.As one of the largest healthcare systems serving Western PA, many of our hospitals are ranked #1 in the market for delivering the highest quality of care in several clinical categories according to the Quantros' CareChex® 2017 Hospital Quality Ratings.
---
Posted July 27, 2020
Covered
Not Covered