Gastroenterologist/Motility - Inova Health System
Fairfax, VA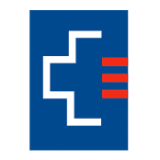 Inova Fairfax Hospital
Inova Medical Group
The Inova Medicine Service Line/Gastroenterology Division is seeking a gastroenterologist to join the gut motility program and provide world class care in the diagnosis and treatment of patients with esophageal/gut motility. The physician will provide consultation services as needed throughout the system.  This position will be integral in developing advanced Gastroenterology services throughout the Inova Health System in partnership with the Surgery, Cancer, and Primary Care Service Lines.  
Expertise in gut motility diagnosis and management and working with a multidisciplinary group are essential. This is a Service Line employed position. INOVA integrated health network includes five hospitals, large primary and multispecialty networks and advanced surgical,  vascular and cancer centers serving Northern Virginia and the National Capital area. INOVA offers a generous market competitive compensation and benefits package.
Requirements
Formal motility fellowship or prior demonstrated experience in gut motility patient management Active VA license or the ability to obtain an unrestricted license to practice Gastroenterology in the state of Virginia 
Specialty
Gastroenterology
EEO Tagline
M/F/Vets/Disabled
About Inova Medical Group
Inova Medical Group is a team of talented and experienced physicians employed by Inova, providing world-class healthcare for the Northern Virginia and greater Washington, DC metro area.
More than 400 physicians – experts in primary care medicine and adult specialties – are located throughout the region. Our physicians work together with Inova's extensive network of hospitals and outpatient facilities.
---
Posted June 23, 2022