Leadership Opportunities in KY
Princeton, KY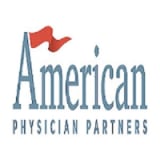 Caldwell Medical Center
American Physician Partners
Caldwell Medical Center is a 25-bed Critical Access Hospital located in the beautiful Twin Lakes area of Western Kentucky. The Medical Center is a vital part of the community in Caldwell and Lyon counties.
Emergency Department Details:
Annual ED Volume: 9,000
3 Bed ED
EMR: Centriq
Physician Shifts are 12 or 24hr shifts
Physician Requirements:
BC/BE in EM, FM, or IM with previous ED Experience
Current ATLS, ACLS, and PALS certifications
Community Overview:
Princeton is home to several notable attractions such as Adsmore Museum, Champion-Shepherdson House, University of Kentucky Research and Education Center Botanical Garden, Capitol Cinemas, the Annual Black Patch Festival, and Newsom's Aged Kentucky Ham.
About American Physician Partners
American Physician Partners is a medical service organization that was formed to meet the need of hospital-based companies and hospitals throughout the United States. Led by experienced hospital operators and seasoned ER/Hospitalist Physicians, American Physician Partners has a unique perspective on the industry which sets them apart from traditional management companies.
---
Posted April 28, 2021