Medical Director - Heart and Vascular Service Line
Detroit, MI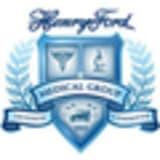 Henry Ford Hospital
Henry Ford Health System
Good day,
Henry Ford Hospital is seeking a Medical Director for our Heart and Vascular Service Line. The Medical Director of the Heart and Vascular (H&V) Service Line– Henry Ford Health System will provide executive leadership for all HFHS inpatient and outpatient Heart and Vascular clinical services delivered by all providers throughout the system. This position will report directly to the Chief Clinical Officer of HFHS.  This position will partner with an administrative leader to lead the Heart and Vascular Service Line. 
In collaboration with Heart and Vascular Physicians, Nursing and other health care providers, Medical Group Leaders, Market Leaders, Health Alliance Plan, Specialty and Hospital Leadership; the Medical Director of HVI develops and implements strategies to continue the advancement of heart and vascular clinical services to be among the top in the nation while continuing to move HFHS forward in the successful transformation of healthcare from volume-based to value-based care delivery across all markets.
The Medical Director of the Heart and Vascular Service Line knows, understands, incorporates and demonstrates the mission, vision and values of HFHS in leadership behaviors, practices and decisions. The Medical Director also models behaviors, which support continuous learning and empowerment through team leadership. The Medical Director, in conjunction with relevant Chairs and Division Heads will also be responsible for academic activities of all physicians within the Heart and Vascular Service Line.  The Medical Director will work in collaboration with the Chief Medical Officers within each market to meet market goals. 
If you or someone you know have interest, please reach out to me for further dialoge.
Warmly,
Adam Ullman
aullman1@hfhs.org
About Henry Ford Health System
Henry Ford Health System is committed to improving the health and well-being of our diverse Michigan community.
Founded in 1915 by auto pioneer Henry Ford and now one of the nation's leading health care providers, Henry Ford Health System is a not-for-profit corporation managed by Chief Executive Officer Wright L. Lassiter, III and governed by a 17-member Board of Trustees, with volunteer-led advisory and affiliate boards providing additional leadership.
It is comprised of hospitals, medical centers and one of the nation's largest group practices, the Henry Ford Medical Group, which includes more than 1,200 physicians practicing in over 40 specialties. The System's flagship, Henry Ford Hospital in Detroit, is a Level 1 Trauma Center recognized for clinical excellence in cardiology, cardiovascular surgery, neurology and neurosurgery, orthopedics, sports medicine, multi-organ transplants and cancer treatment.
With more than 30,000 employees, Henry Ford Health System is the fifth-largest employer in metro Detroit, and among the most diverse.
---
Posted March 14, 2021