Neuropathologist Supporting Large Trauma 1 Hospital and State of the Art Cancer Institute
Falls Church, VA
Job Highlights
Non-Profit Employer
Willing to Pay for Licensing
Less than 1 Hour from an International Airport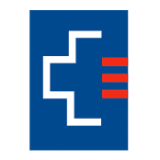 Inova Fairfax Hospital
Inova Medical Group
Inova Fairfax Medical Campus a nearly 1000 bed tertiary care facility located in northern Virginia is seeking a highly motivated AP/CP Board Certified pathologist with subspecialty training in neuropathology to join our team of 20 pathologists. Inova Fairfax Medical Campus has been ranked # 1 in both Virginia and the Washington DC Metropolitan by U.S. News & World Report for the 2021-22 Best Hospitals.
Special consideration will be given to candidates with at least 3 years of experience in independent neuropathology sign-out. The successful candidate will have expertise in diagnostic neuropathology and competence in general or subspecialty surgical pathology and will be expected to sign out neuropathology and surgical pathology cases. Excellent communication skills and the ability to work effectively with a variety of team members are essential.
Our current pathologists have expertise in cytopathology, dermatopathology, gastrointestinal pathology, hematopathology, nephropathology, pulmonary pathology, GU pathology, pediatric pathology, breast pathology, GYN pathology, head and neck pathology and transfusion medicine. The Pathology Department accessions approximately 32000 surgical cases each year.
This is an opportunity to work in a very prestigious Health Care System located in sought-after Washington D.C. metropolitan area. Inova Health System is the home to Inova Schar Cancer Institute, an accredited cancer program of the American College of Surgeons' Commission on Cancer.
Requirements:
Completion of an appropriate residency program required
3 years in the active practice of medicine preferred
Completion of Medical Doctorate required. Must hold current, active license to practice medicine in the State of Virginia; medical specialty license or certification preferred.
About Inova Medical Group
Inova Medical Group is a team of talented and experienced physicians employed by Inova, providing world-class healthcare for the Northern Virginia and greater Washington, DC metro area.
More than 400 physicians – experts in primary care medicine and adult specialties – are located throughout the region. Our physicians work together with Inova's extensive network of hospitals and outpatient facilities.
---
Posted October 7, 2021