Orthopaedic Traumatologist Opportunity With Lahey Hospital & Medical Center
Burlington, MA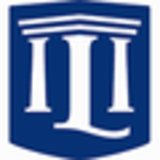 Lahey Hospital & Medical Center, Burlington
Beth Israel Lahey Health
Key Info
The Department of Orthopaedic Surgery at Lahey Hospital & Medical Center seeks a second full-time MD/DO BC/BE Fellowship trained Orthopaedic Traumatologist.
We are a Level 1 American College of Surgeons Verified Trauma Center and LHMC is a member of the Boston Medflight helicopter consortium.
The Department of Orthopaedic Surgery at LHMC is a primary teaching affiliate of the Boston University Orthopaedic Residency Training Program Lahey is an academic affiliate of Tufts School of Medicine.
Candidates should desire to be involved in a very busy practice within a group employment practice model and participate in the general call schedule.
We collaborate with physical and occupational therapists providing essential services to our patients.
The department is comprised of 17 orthopaedic surgeons, including a foot and ankle surgeon, a non-operative sports medicine physician, and 22 advanced practitioners with sub-specialties in Sports Medicine, Joint Replacement, Hand Surgery, Foot and Ankle Surgery, Shoulder and Elbow Surgery, and Trauma and 2 full-time podiatrists.
About Lahey Health
The Lahey Health integrated delivery system consists of over 1,200 clinicians providing care throughout Lahey Health's network of acute care hospitals, ambulatory centers, physician practice sites, behavioral health facilities, home health organizations and care management programs. In March 2019, Lahey Health merged with four local hospital organizations (Beth Israel Deaconess Medical Center, New England Baptist, Mount Auburn, and Anna Jaques Hospitals) to form Beth Israel Lahey Health (BILH). BILH currently employs 35,000 individuals and is the second largest employer in Massachusetts consisting of over 200 care locations including 13 hospitals and managing over 3 million patients.
Located just outside Boston there is access to excellent school systems and a short drive to the New England states and cultural opportunities of a world class city.
About Beth Israel Lahey Health
Beth Israel Lahey Health brings you the comfort of knowing your health is always in the best hands, in a place that's closer to home. Our nationally recognized specialists, superb primary care physicians and award-winning hospitals and services make it easy for you to become and stay healthy.At Lahey Health, we offer services you can count on throughout your life, and with a full spectrum of seamlessly integrated and accessible resources and a smart approach to delivering care, we're with you every step of the way.Lahey Health has more than 1,400 local providers in adult and pediatric primary care and almost every medical specialty. Find your way to better health care today.
---
Posted February 19, 2020
Covered
Not Covered